To take your day from okay to filled-with-childish-wonderment, we bring you this 1957 photo of hippopotamuses enjoying a healthy, greens-filled lunch.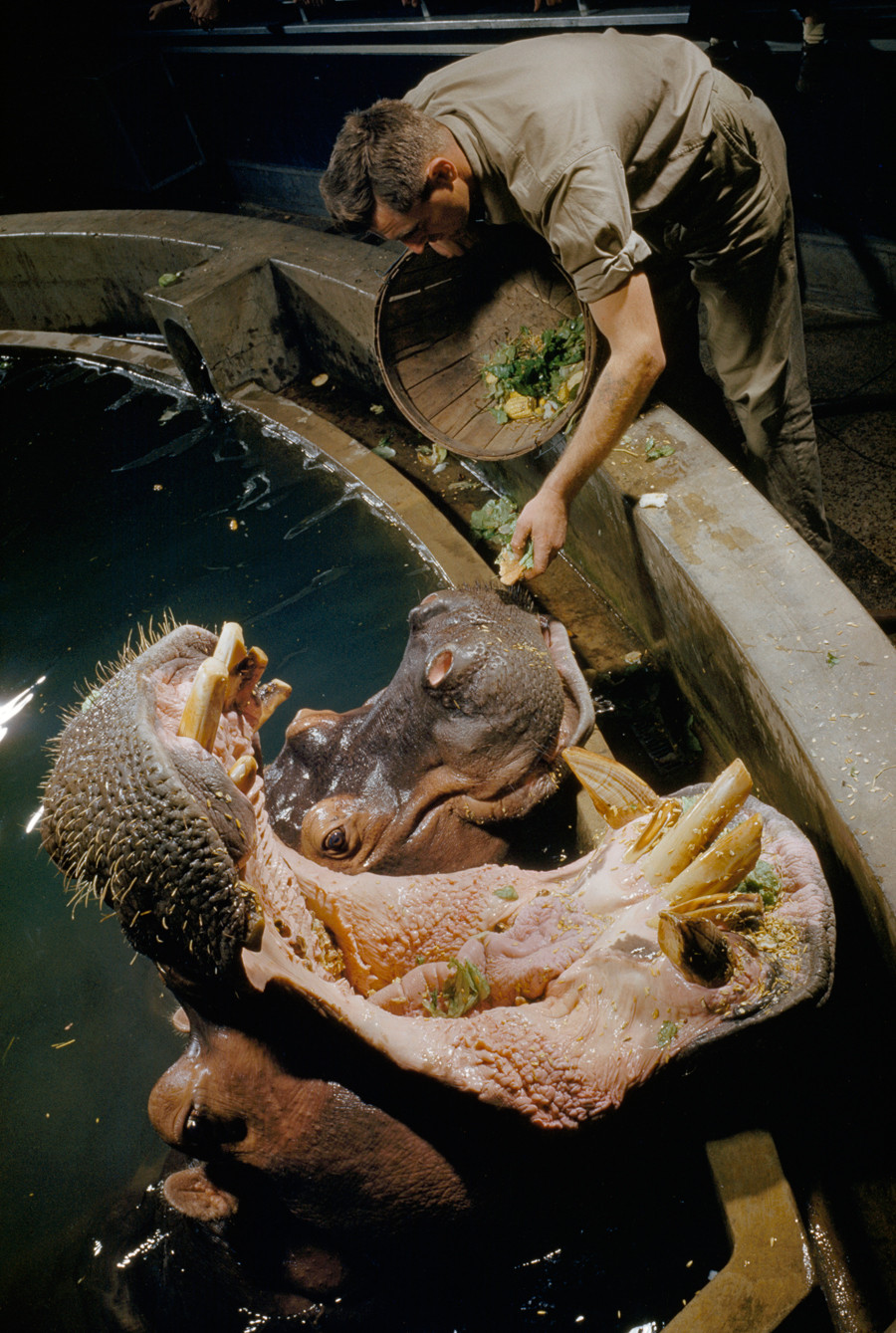 We spotted this photographic gem, shot by Robert F. Sisson and Donald McBain, on the National Geographic Found tumblr, a jaw-dropping compendium of photos that were never published in the magazine. The generous assortment contains key historical snapshots, butterfly wing close-ups, vintage fashions and nature-scapes beautiful enough to induce heavy weeping.
But today, our hearts lie with these two hungry mammals and the unkempt insanity that is their mouths. Stay strong guys! We certainly know what it feels like when salad just isn't enough.
Image courtesy National Geographic Found