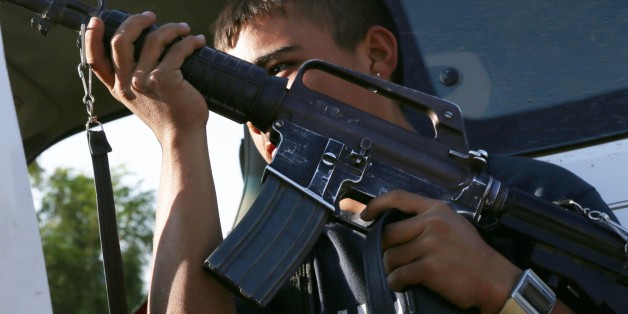 TIERRA COLORADA, Mexico — Major events these days in Mexico's seven-year-long criminal conflict have precious little to do with a war on drugs.
In the past year, the capture of town after town by volunteer police and citizen militias in the Pacific coast states of Michoacan and Guerrero has roiled and embarrassed President Enrique Pena Nieto's government.
Officials have dispatched thousands of troops and militarized police to contain the "self-defense" groups, which claim they're filling a vacuum left by incompetent or corrupt officials.
BEFORE YOU GO
PHOTO GALLERY
27 Reasons Why U.S. Shouldn't Lead War On Drugs