As one day ends and another begins, New York Fashion Week keeps us on our toes. But if you think we're stressed out, consider the ones who really make or break fashion week: the designers. While nerves, late models and fabric disasters might be in the way for designers, they definitely have a lot to celebrate when it comes to showing off their hard work.
To see all the hustle and bustle, we went backstage and talked with designer Monique Lhuillier, whose show took place Saturday night (Feb. 8). From first glance, we knew that something was different about her signature gowns (and of course, wedding dresses).
"My collection is very dramatic, it's really bold and modern, but has a twist, a dark side to it," Lhuillier said. As for the ideas behind the pieces, it seems the designer brushed up on studies of her own. "I started with a lot of architectural inspiration," which was apparent through some of the gowns' angled skirts and webbed patterns.
Since she had such a strong vision for her clothing, we wondered what kind of girl would be the perfect fit in a Lhuillier frock. "She has different tastes and sometimes she wants to feel pretty and elegant, and there are other times when she wants to be dark and sexy, and I wanted to push that dramatic side." Well, that girl might be embodied in some of the shows front row guests, which included Anna Kendrick and Emmy Rossum.
Look through some of our favorite brooding, romantic pieces from the show.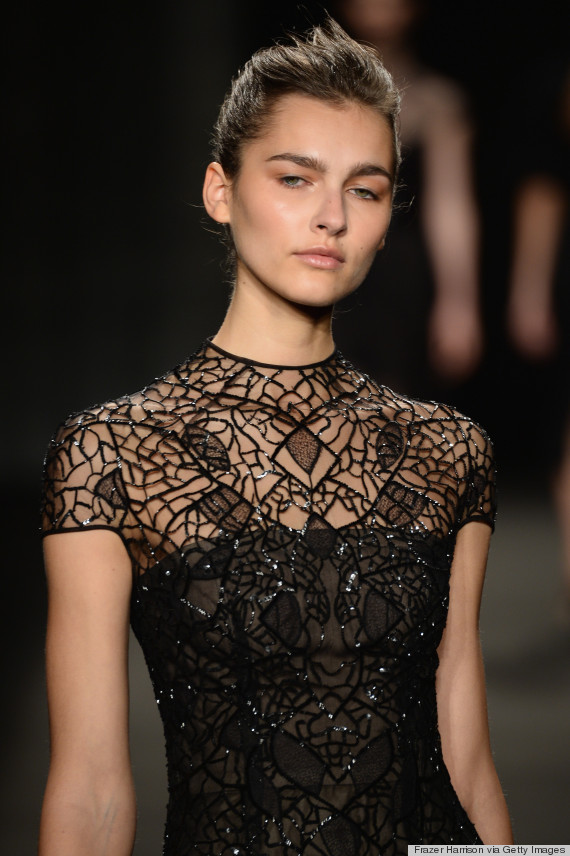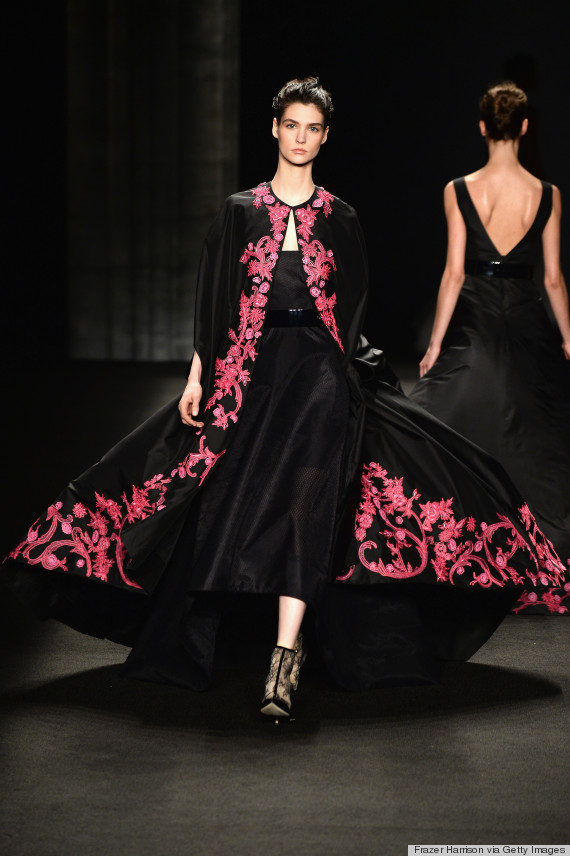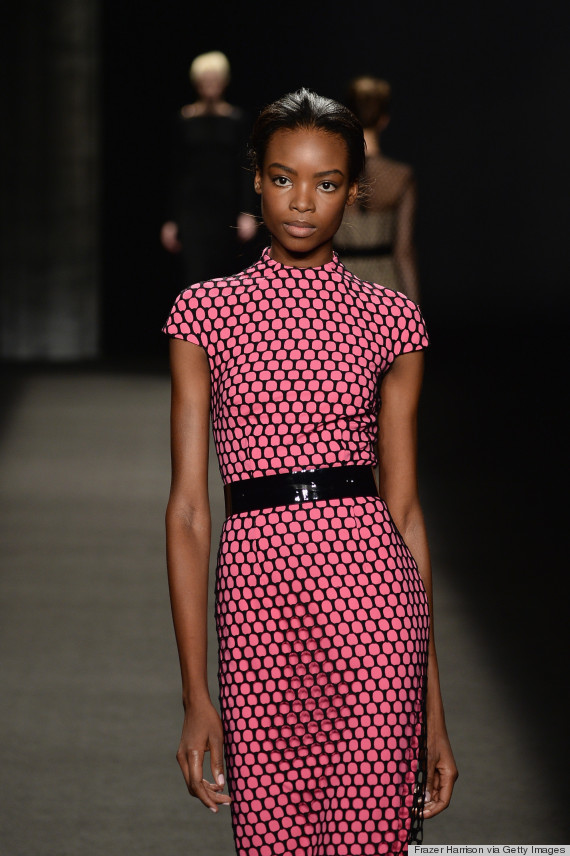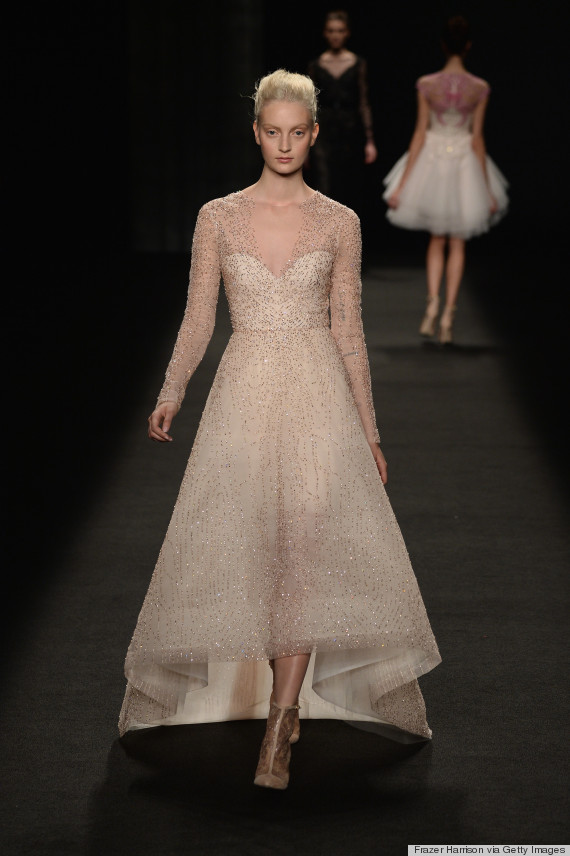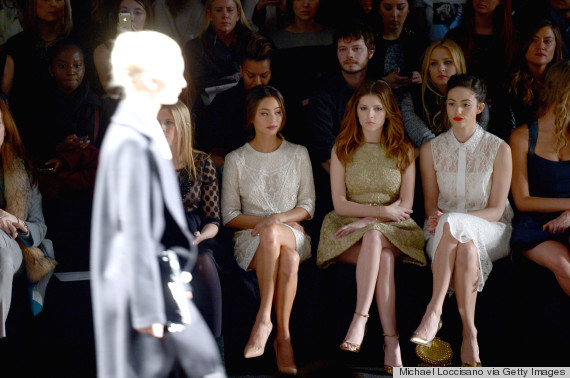 Keep up with everything New York Fashion Week by checking out our live blog.
See what's happening in the streets:
PHOTO GALLERY
New York Fashion Week: Day 4 Street Style
Want more? Be sure to check out HuffPost Style on Twitter, Facebook, Tumblr, Pinterest and Instagram at @HuffPostStyle.