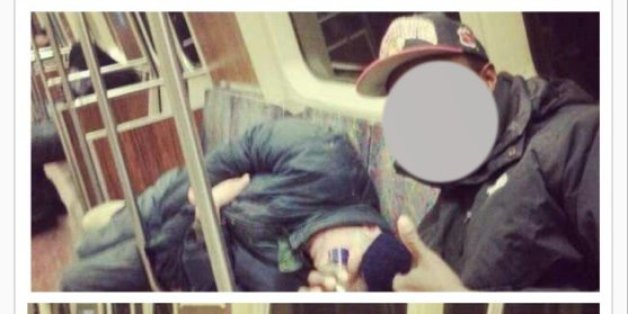 The creator of the cringeworthy "Selfies At Funerals" Tumblr has launched a new blog devoted to another social media trend that's just as shameful.
The "Selfies With Homeless People" blog features photos that have been previously posted on Instagram. Most of these pics show cell phone users posing with homeless people who are often passed out.
The blog is maintained by Jason Feifer, a senior editor at Fast Company and the brains behind "Selfies At Serious Places."
Check out Feifer's entire collection of "Selfies With Homeless People" right here.
And these are just a few examples of the inappropriate selfie trend: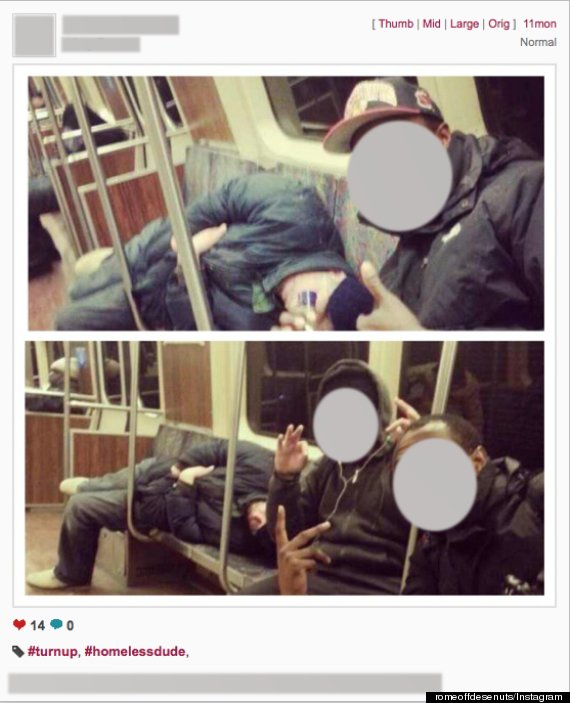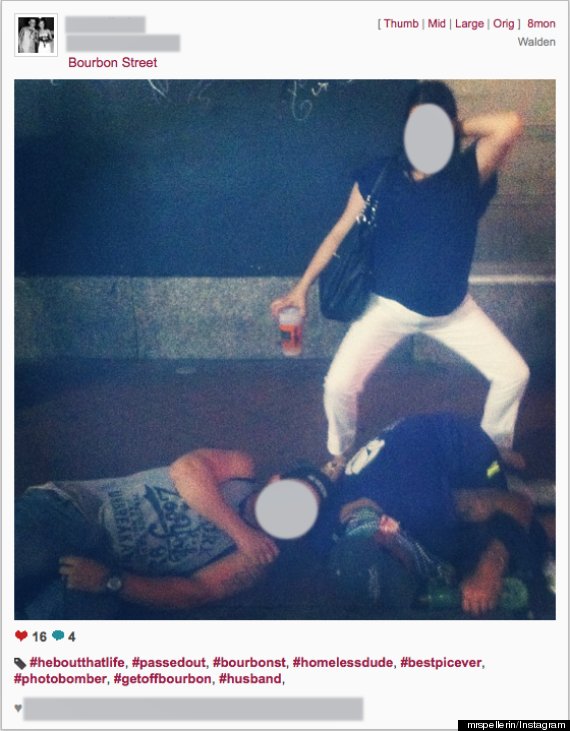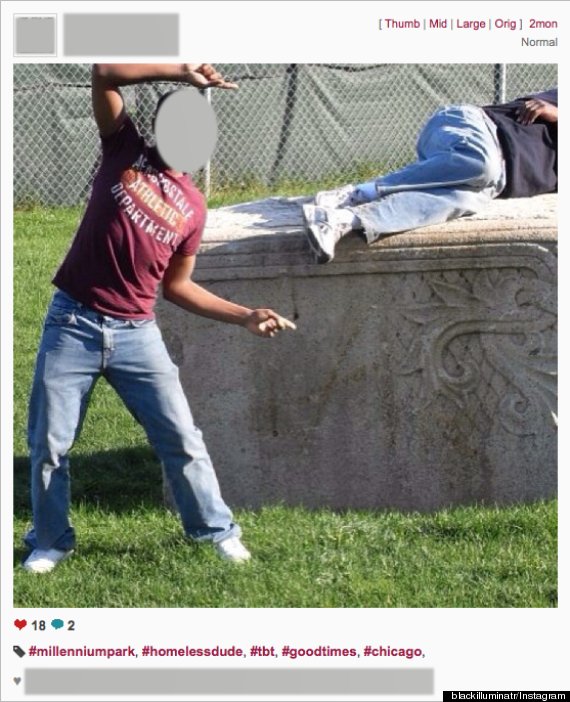 And in case you've lost all sense of right and wrong in the world of narcissistic photo-taking, read HuffPost's eight rules on selfie etiquette.
ALSO ON HUFFPOST:
PHOTO GALLERY
BEFORE YOU GO
Instagram No-Nos
PHOTO GALLERY
Instagram No-Nos