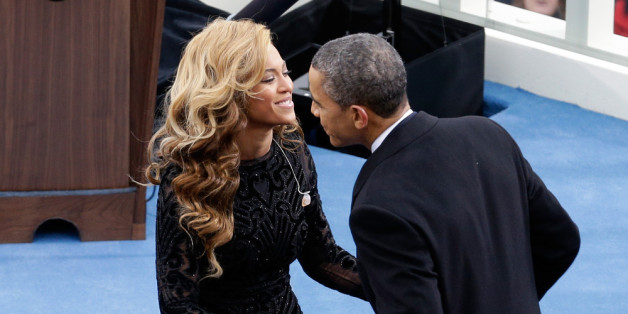 Quel dommage!
The Washington Post decided it was best to ruin Monday's most insane rumor by firmly denying that it is planning to run a juicy story detailing the scandalous affair between President Obama and Beyonce.
The rumor was started by a French paparazzo, who, upon being confronted with the...long odds of his claims, swiftly backtracked on them.
The Post, for its part, told Poynter that the story was "definitely not true."
So it seems like Beyonce and Obama will never have to answer those persistent questions about the time they were seen together in public in front of a ton of people:
Le sigh.