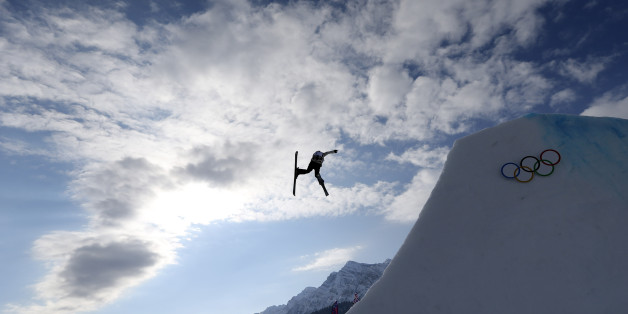 The WorldPost presents a roundup of some of the world events to watch in the coming week.

1) Lynchings and mass exodus in the Central African Republic

Brutal killings and widespread violence against Islamic neighborhoods in the CAR have caused thousands of Muslims to flee for their lives to neighboring Chad. According to Human Rights Watch director Peter Bouckaert, the rest of the minority Muslim population (who make up around 15 percent of the country) may be soon to follow, as anti-Muslim militias carry out looting, lynchings and arson across the capital of Bangui.
Soldiers who carried out lynching following nat'l army ceremony r identifiable. They even posed w burning corpse. pic.twitter.com/Cz7khuI5Cr

— Peter Bouckaert (@bouckap) February 8, 2014
Found brother of Muslim lynched, burned this morning in #Bangui-- victim was mentally disabled, not at all armed man attacking others.

— Peter Bouckaert (@bouckap) February 9, 2014
The wave of atrocities is the result of ongoing conflict between the Christian "anti-Balaka" forces and the Muslim "Seleka" rebels, after the latter attempted a coup last year that caused the already fragile country to descend into chaos. Tensions have gotten so bad that now merely walking in an opposing faith's neighborhood can be fatal, as was the case reported on Sunday, when a Christian man selling wood was murdered and mutilated by a Muslim mob.
This escalation in violence has tested the already strained French and Rwandan peacekeeping forces, and monitors are calling for immediate action by the United Nations and world leaders to address the situation before it spirals out of control.
2) Syrian peace talks resume

Round two of the negotiations to stop the fighting in Syria begin today. U.N. mediator Lakhdar Brahimi will sit down with both sides in the conflict to discuss humanitarian aid and the possibility of a transitional government. The last round of talks ended without much progress, although it did allow for a chance to deliver much-needed aid and evacuate some civilians from the besieged city of Homs during a three-day ceasefire.
Civilians leave the besieged district of Syria's Homs ahead of being evacuated by United Nations staff pic.twitter.com/c9kzKeaevT

— Agence France-Presse (@AFP) February 9, 2014
3) Protests, protests and more protests

2014 is shaping up to be another banner year for public protest across the globe as people continue to take to the streets in Ukraine, Thailand, Brazil and now Bosnia. The situation in Sarajevo has produced shocking scenes of fiery clashes in the Bosnian capital, as protesters furious at the lack of economic growth take to the streets. This is a startling sign for a country with a sad and troubled past of conflict and division, including years of war in the 1990s.
While all these nations' protesters carry with them their own unique cultural and historical reasons for demonstrating, the shared thread of a government unable or unwilling to meet the socioeconomic needs of its people seems a common cause for protest.
4) The third anniversary of Egypt's Mubarak stepping down

Tuesday marks three years since Egypt's vice president, Omar Suleiman, announced that Hosni Mubarak would be giving up his position as president after almost 30 years of authoritarian rule. The anniversary is not as iconic for Egyptians as the Jan. 25, the date that kicked off the revolution, but nevertheless in years past the day has seen rallies and clashes in the streets of Cairo.
The anniversary also gives experts and policy makers a time to pause and reflect on the tumultuous years since Mubarak's fall, as well as examine the many security concerns facing today's Egypt.
5) French President Francois Hollande visits America

President Hollande is in Washington this week, escaping a tabloid frenzy back in his home country after his affair with an actress ended his longtime relationship with his partner. In the first official French visit since 1996 (America wasn't on the best of terms with France for a while there), President Hollande will meet with Obama, as well as tour Monticello and Silicon Valley.
The White House had prepared a special dinner for Hollande and his partner, but after news of their split, the gold-sealed invitations featuring the latter's name had to be quickly destroyed.
6) The Winter Olympics continue
While much of the media attention around Sochi has been focused on crumbling hotels and the various ways Russian authorities forbid athletes to poop, focus has shifted to the actual events. This week features many of the games' marquis events, including pairs figure skating, which starts on Feb. 11, and the men's hockey tournament, which begins on Feb. 12.
There is also the double luge event coming up on Wednesday, an event that's the subject of this Canadian PSA by an anti-discrimination group with a message for Russian authorities:
BEFORE YOU GO
PHOTO GALLERY
Bosnia Protests