While showing off a new student-made smartphone app live on the air for a local news broadcast, one young woman inadvertently showed off something else: a porn site bookmarked in the phone.
The blink-and-you'll-miss-it moment aired on gaffe-prone WGN in Chicago on Monday night (the video and story have since been removed) during a segment about students who created, of all things, an app that assists with expunging criminal records.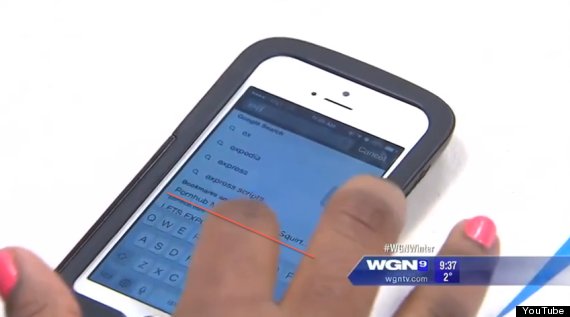 (It's worth nothing that clearing browsing histories on your phone won't erase sites that have been bookmarked, as PornHub apparently was in this case).
Though the Internet is having some fun with the unwitting gaffe, the actual segment that started it all was on a very worthy subject. The app at the center of the broadcast was the student-created Expung.io which helps qualifying Illinois minors expunge their arrest records so the mistakes of their past don't affect their future once they hit 18.
BEFORE YOU GO
PHOTO GALLERY
911 Phone Calls To E-Comm Are Funny And Stupid