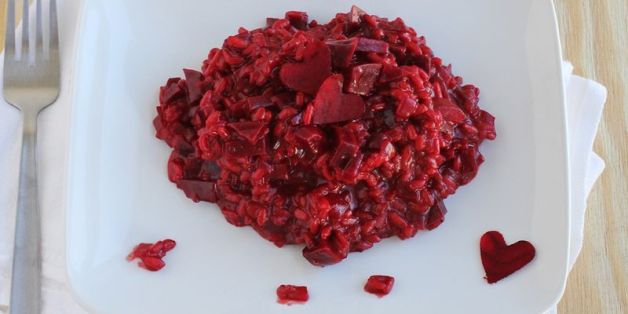 We love Valentine's Day for all the usual reasons. It gives us an excuse to shower our loved ones with cards, candies, unusually rich dinners and plenty of wine. Here's one reason we're not so hot on this cuddly holiday: all the food coloring.
On no other food holiday but Halloween are we expected to ingest so much red and pink dye all at once. Red velvet cake, red velvet cupcakes, red velvet fudge and all the other iterations of this "flavor" that has taken over Valentine's Day are great and exciting when you're a kid, but as an adult it's hard to forget about what it's doing to your insides. In the interest of still being festive with our Valentine's Day menu plans, we sought out some of the deepest, darkest, reddest dishes -- no food coloring allowed.
PHOTO GALLERY
Red Valentine's Day Recipes (List)
Want to read more from HuffPost Taste? Follow us on Twitter, Facebook, Pinterest and Tumblr.
BEFORE YOU GO
PHOTO GALLERY
Valentine's Day Desserts