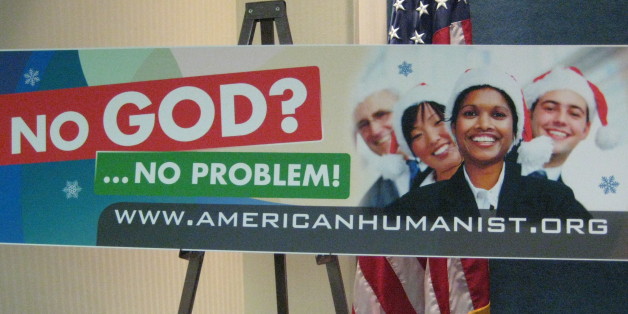 The American Humanist Association, a nonprofit advocacy group, launched the "Godless media hub" TheHumanist.com on Wednesday aimed at providing nontheists an outlet for "daily original reporting and commentary on issues important to a growing godless worldview," according to a Wednesday press release from AHA.
"Millions of humanists and atheists are absorbing information about the secular movement through the Internet, and TheHumanist.com will serve as an online hub for this growing community," Maggie Ardiente, senior editor for TheHumanist.com and AHA communications director, said in a statement.
TheHumanist.com will feature work from a wide spectrum of secular writers and advocates, including writer and psychiatrist Janet Asimov and Rob Boston, Americans United for Separation of Church and State's director of communications.
In January, the AHA worked with Rep. Rush Holt (D-N.J.) to re-introduce the "Darwin Day" resolution, a proposal to designate British naturalist Charles Darwin's Feb. 12 birthday as a day to recognize "the importance of science in the betterment of humanity."
BEFORE YOU GO
PHOTO GALLERY
Top 10 Most and Least Religious States