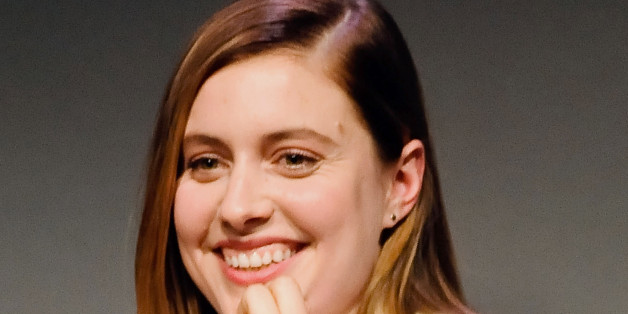 That "How I Met Your Mother" spinoff just took a huge step toward becoming a reality as Greta Gerwig joins the team. Gerwig has been quietly making a name for herself in independent films, as a writer, director and actress. She earned a Golden Globe nomination for her work in "Frances Ha," in which she starred and co-wrote. She broke into the mainstream with roles in "No Strings Attached" and the Russell Brand remake of "Arthur." Now, she has signed on as both a producer and the lead in "How I Met Your Dad."
Gerwig will play the role of Sally, who TVLine described as "vibrant, messy and unpredictable ... a female Peter Pan who has never grown up and has no idea where she's going in life." In the pilot, Sally will have already been married to Gavin for a year and she'll lean on friends for advice during the divorce.
Deadline reports that casting Gerwig has elicited a level of excitement among casting executives similar to when indie darling Zooey Deschanel agreed to do the "New Girl" pilot. And apparently the studio is so interested in her that they not only greenlit the pilot right away, they're willing to move production from Los Angeles to New York, should the project get picked up.
"How I Met Your Mother" airs Monday at 8 p.m. EST on CBS.
BEFORE YOU GO
PHOTO GALLERY
The Only Binge-Viewing List You'll Ever Need