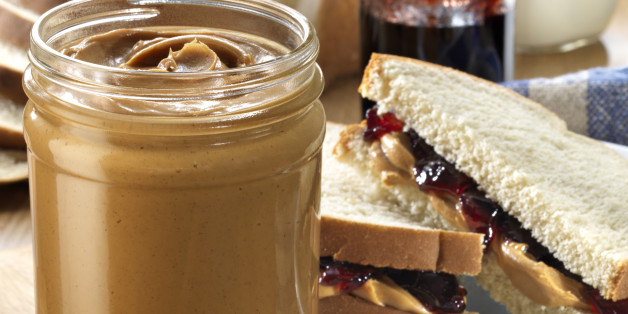 Finding snacks for your kids that are healthy, quick, that they'll actually want to eat is nearly impossible.
To solve that dilemma, Parents magazine has compiled a list of the best packaged foods of the year. In addition to passing a taste test from 75 kids and parents, each item was evaluated for reasonable levels of fat and sodium and contain no artificial colors or flavors.
"Families are so busy that it's more important than ever to ensure that our kids eat quality, healthy foods at home and on-the-go," Dana Points, Editor-in-Chief of the magazine wrote in an email statement.
From Smucker's to Tyson, see which of your kids' favorite foods you can keep in the cabinets -- or what brands to buy instead.
KITCHEN STAPLES
Mrs. Dash Salt-Free, All Natural Taco Seasoning Mix
Ortega Fiesta Flats
Smucker's Natural Concord Grape Fruit Spread
Marzetti Simply Dressed & Light Balsamic Vinaigrette
Jif Whips Creamy Peanut Butter

MEALS & SIDES IN MINUTES
Birds Eye Recipe Ready Grilling Blend
Dole Chopped Asian Blend Salad
Lisa's Organics Sweet Peas in Parmesan Herb Broth
Ore-Idea Simply Olive Oil & Sea Salt Homestyle Wedges
Earth's Best Organic Mini Pancakes (Homestyle flavor)
Tyson Fun Nuggets
Applegate Naturals Uncured Reduced-Sodium Sunday Bacon

BETTER-FOR-THE-FAMILY DESSERTS
Roba Dolce Ocean Spray Honey Fig Gelato
Newtons Fruit Thins (Cherry Vanilla)
Ruby's Rockets (Rock-It Red flavor)
Keebler Simply Made Butter Cookies

QUICK SNACKS
Amy's Bean & Cheese Burrito Snacks
Dannon Oikos Yogurt Dips (Cucumber Dill)
Pearls Olives to Go!
Simply Balanced Sweet Corn Freeze-Dried Vegetables
Wholly Salsa Avocado, Black Bean & Roasted Corn Dip
Chobani Champions Flyin' Dragon Fruit Yogurt Tubes
Cascadian Farm Crunchy Oats & Honey Granola Bars
Rudi's Organic Bakery Multigrain Organic Soft Pretzels
The Laughing Cow Light White Cheddar Flavor
BEFORE YOU GO
PHOTO GALLERY
Previously On Unreal Eats