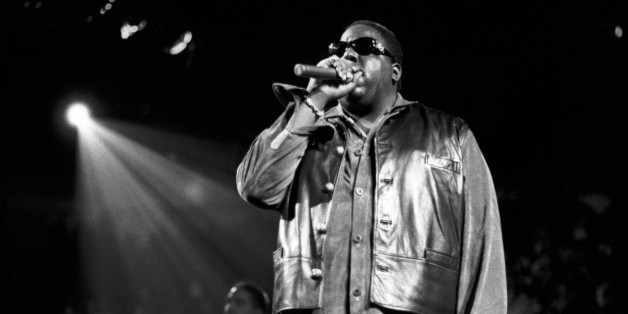 As we've learned, when it comes to Valentine's Day, chocolates, flowers and a fancy dinner are great and all but the items pale in comparison to what happens in the boudoir.
Intimate acts on Valentine's Day call for redolent aromas, mood lighting and, most important, the perfect playlist. Behold, 27 songs to add to your Valentine's Day song set -- for whatever mood you're in.
"Boombastic" - Shaggy

"Falsetto" - The Dream

"One In A Million" - Aaliyah

"Too Close" - Next

"Freek'N You" - Jodeci

"Love Like Honey" - Pretty Ricky

"Seduction" - Usher

"Pour Some Sugar On Me" - Def Leppard

"Love In An Elevator" - Aerosmith

"You Shook Me All Night Long" - AC/DC

"Whole Lotta Love" - Led Zeppelin

"Pony" - Ginuwine

"Yonce" - Beyonce

"Cockiness (Love It)" - Rihanna

"Dark Horse" - Katy Perry

"Hit It From The Back" - Mobb Deep

"Hot Sex" - A Tribe Called Quest

"Lapdance" - N.E.R.D.

"Back That Azz Up" - Juvenile ft. Mannie Fresh & Lil Wayne

"Nasty Girl" - The Notorious B.I.G. ft. Diddy, Nelly, Jagged Edge & Avery Storm

"Oochie Wally" - Nas & Bravehearts

"My Neck My Back (Lick It)" - Khia

"Wait (The Whisper Song)" - Ying Yang Twins

"Play" - David Banner

"Hold On We're Going Home" - Drake

"#!*@ You Tonight" - The Notorious B.I.G. ft. R. Kelly

If none of this appeals to you, you can always play "Let's Get It On" on a 24-hour loop.

BEFORE YOU GO
PHOTO GALLERY
Valentine's Day Cocktails (List)