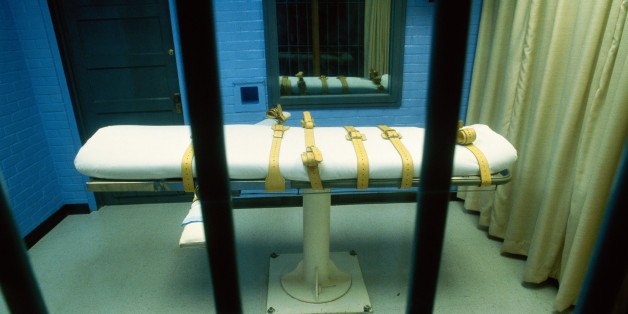 More than 700 California inmates are sitting on a death row that hasn't carried out an execution since 2006, according to the San Jose Mercury News.
Now, three former California governors have announced they are backing a state ballot initiative that would speed up executions and lessen the time it takes appeals to crawl through courts.
Former California governors George Deukmejian (R), Pete Wilson (R) and Gray Davis (D) are spearheading signature-gathering for the proposed constitutional amendment, intended for the 2014 ballot. The measure was officially filed by Kermit Alexander, an ex-NFL player whose mother, sister and two nephews were murdered in 1984.
If passed, the measure will require California to decide death row appeals within five years, a major shift from a current process that takes 12 to 15 years in state court appeals and at least another decade in federal courts, the Mercury News reports. According to the Los Angeles Times, it would also transfer most death penalty cases from the state supreme court to lower courts, and exempt changes to execution protocols from a lengthy administrative review process. Any new execution methods will still require review by a judge.
The initiative will also integrate death row inmates into the general prison population and require them to hold jobs.
Even if the measure is approved -- it will need the signatures of 807,615 registered voters to qualify for the ballot -- death sentences likely won't be carried out in California for a few years. Following both state and federal lawsuits in 2006, a judge declared a moratorium on executions after finding that the state's three-drug lethal injection method constituted cruel and unusual punishment. California does not yet have a new court-approved execution method and has struggled to obtain new drugs.
News of the ballot initiative comes the same week Washington's governor suspended the death penalty altogether, and is likely to reignite a debate over the death penalty in California. In 2012, 52 percent of California voters narrowly defeated an initiative that would outlaw the death penalty and re-sentence inmates to life without parole.
BEFORE YOU GO
PHOTO GALLERY
A History Of Capital Punishment In Texas