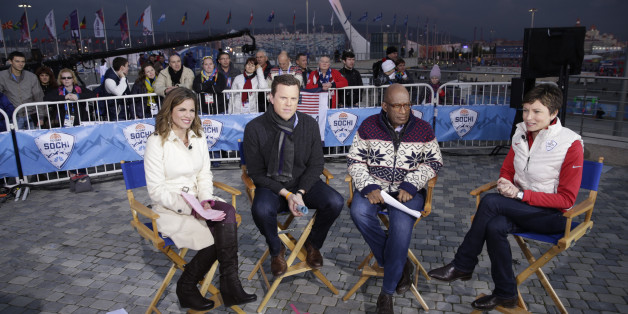 NBC is defending the way it has handled coverage of the Sochi Olympics, despite criticism from viewers.
Viewers have complained about the network not airing some events live and requiring cable access for the livestream online. NBC also drew fire for cutting IOC president Thomas Bach's anti-discrimination comments at the opening ceremony. The hashtag #NBCfail — which became popular during the 2012 Summer Olympics — returned last week.
The network responded to detractors in a conference call on Wednesday, Capital New York reported. Alan Wurtzel, the president of research at NBC Universal, touted the number of people tuning in to watch the Olympics even when events are aired on tape delay.
"Look, you cannot go nine hours and not hear about results but apparently, for most viewers, it just doesn't matter," Wurtzel said. "Forty-four percent said they heard results on Saturday prior to Sunday but it had no impact. In fact, over one third said it made them more interested in the games and only 15 percent said knowing them — the results — made them less interested."
NBC kicked off its coverage of the games last Friday, with strong ratings.