If there is a single photo that captures the mess made by the recent winter storm that hit the South, this is it.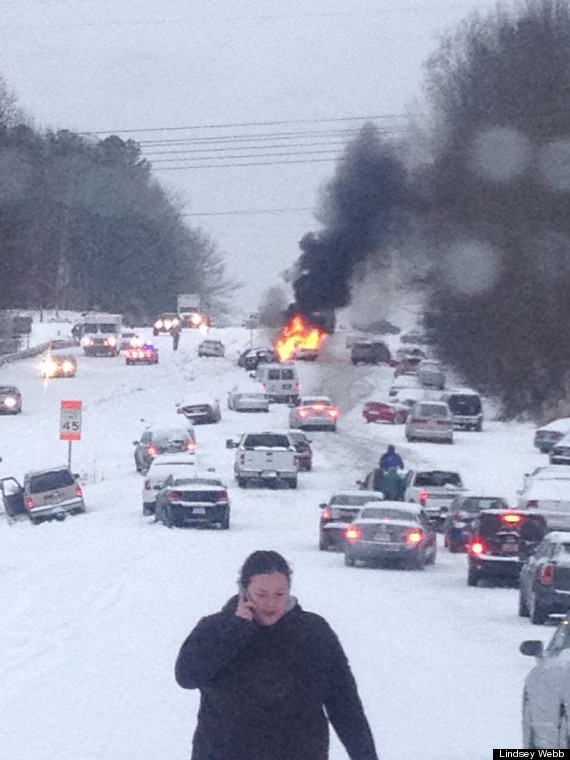 Taken Wednesday by Lindsey Webb as she made her way home from work at Blo Salon in Raleigh, N.C., the scene looks like something out of an action movie. Vehicles litter the icy roadway, with a burning car in the distance.
According to Webb's boss Brian Nunes, it took her five hours to make it three miles to her home. In an email to The Huffington Post, Nunes said that the photo was taken with Webb's iPhone, and was not cropped or edited at all.
The remarkable scene Webb captured is just a sliver of the storm that hammered the South and is now taking a toll on the Northeast.