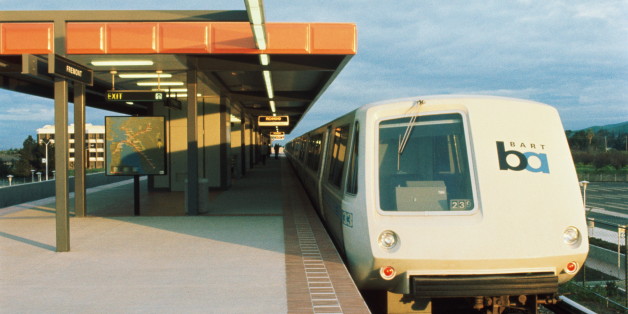 Health officials are warning riders of the San Francisco Bay Area's BART public transportation system that they may have been exposed to measles last week.
Contra Costa Health Services issued a warning that a student at the University of California, Berkeley, rode the BART between the school and home in Contra Costa County last week. The student was not vaccinated against measles and had become infected with the disease while recently abroad; however, the student used the BART in the mornings and late evenings between Feb. 4 to 7 before being diagnosed.
Even though people who have been vaccinated against measles for life with the measles, mumps and rubella (MMR) vaccine are not in danger of catching measles, health officials noted that the disease is extremely contagious and people who have not been vaccinated are in danger of being affected. The virus can stay in the air for as long as two hours.
"Measles is a serious, highly contagious disease," Dr. Janet Berreman, health officer for the City of Berkeley, said in a statement. "It spreads through the air, when an infected person coughs or sneezes. Fortunately, the measles vaccine is highly effective in preventing infection."
Symptoms of measles include high fever, watery red eyes, runny nose and cough, as well as a neck or facial rash two to three days after onset of fever. This rash can last five to six days. The symptoms can start anywhere from a week to three weeks after a person was exposed, and a person is considered contagious for the days before and after the rash, according to Contra Costa Health Services.
USA Today noted that there were 189 measles cases in the U.S. last year due to infections being brought in from abroad. When these infections enter the United States, unvaccinated people are then at risk for the disease.