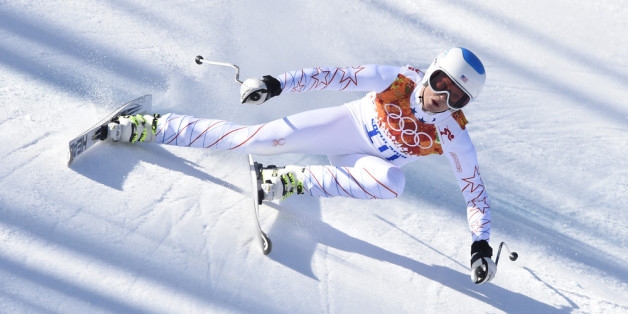 U.S. alpine skier Julia Mancuso couldn't leave the Winter Olympics in Sochi without taking advantage of the warm weather. On Wednesday, the 29-year-old went surfing in the Black Sea, something she usually does in Hawaii.
A bronze medalist in women's super combined slalom, Mancuso posted a photo from her Wednesday surf onto her Instagram page with a note saying, "From Snow to Surf. My last day in Russia is magical!!!"
"There are real waves in Sochi," Mancuso said, via the Associated Press.
NBC reporter Sal Masekela helped Mancuso find a surf board and a wetsuit, per CBS News. Masekela, who also surfed with the Olympian and tried videotaping her with a handheld camera, posted some photos on his Twitter account.
One more just to celebrate this great day. Found gold in the Black Sea with @JuliaMancuso Happy Much? pic.twitter.com/CV8ncsHoTv

— Sal Masekela (@SalMasekela) February 19, 2014
Here's @juliamancuso and I post shred. Stoked as we can be. Thanks Black Sea. pic.twitter.com/PBpLfKwqIE

— Sal Masekela (@SalMasekela) February 19, 2014