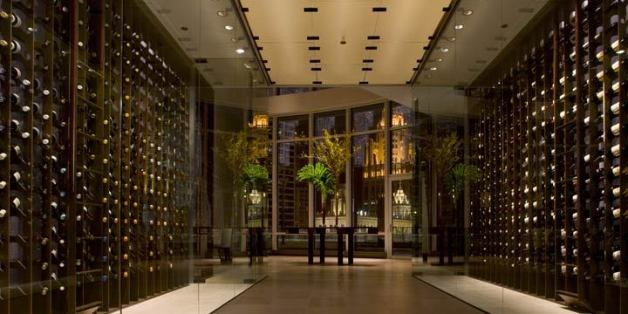 CHICAGO -- After they were cut off at the bar for appearing too drunk, a trio of suburban men turned on a stairway water valve in the posh Trump International Hotel & Tower, flooding two elevators and causing $700,000 in damage, prosecutors say.
Two 25-year-old suburban men, Carl Koenemann and Benjamin Nitch, were arrested Sunday night and charged Tuesday with felony criminal damage to property. CBS Chicago reports a third man, 24-year-old Daniel Maradei, was arrested Tuesday and also charged with felony criminal damage to property.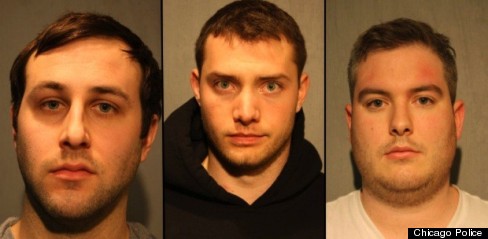 (L-R) Benjamin Nitch, Carl Koenemann and Daniel Maradei are charged with felony property damage.
The men went to the 401 N. Wabash Ave. hotel's bar just after 5 p.m. Saturday where they were served one round before the bartender refused them more drinks "because they appeared intoxicated," Assistant State's Attorney Erin Antonietti said according to the Chicago Sun-Times.
Nitch and Koenemann were later caught on video heading down a fire exit staircase to the sixth floor, where they turned on a water valve that shoots 250 gallons of water out a minute. The Tribune reports the valve was reportedly open for 10 full minutes before it could be shut off, spewing out water that was "black, with a strong musty odor."
The men were caught thanks to surveillance cameras and their paper trail: police were able to find the men by a credit card they had used at the 16th floor bar.
Koenemann and Nitch were arrested first and immediately turned on each other. The Sun-Times reports each man said the other had pulled the water valve until Nitch told police in his tipsy state that he may have slipped and grabbed onto the valve to steady himself.
Nitch later admitted he yanked open the valve in anger over not being served more booze.
The water caused damage to the marble flooring and flooded two elevators (though thankfully not the Trump's gingerbread one).
Koenemann and Nitch bonded out and were released on electronic ankle monitoring; Maradei is due in court Wednesday.
BEFORE YOU GO
PHOTO GALLERY
Dumb Criminals