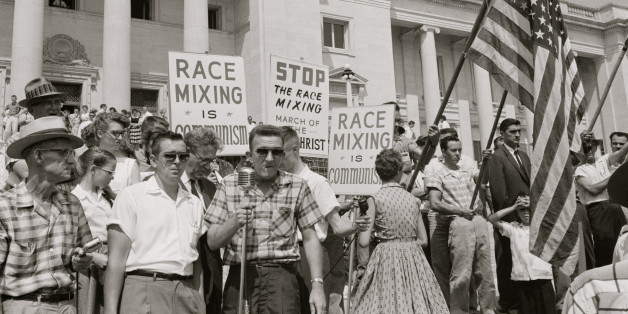 The United Nations' World Day of Social Justice is an opportunity to celebrate how far we've come in advancing civil rights. But recognizing the work we've done when it comes to advocating for the dignity of all people, regardless of gender, race, religion or sexual orientation, is also a reminder that we still have work to do.
Check out these vintage and modern photos of moments in history that demonstrate how far we've come in creating a more socially just world.
1. Women gain positions of power and influence.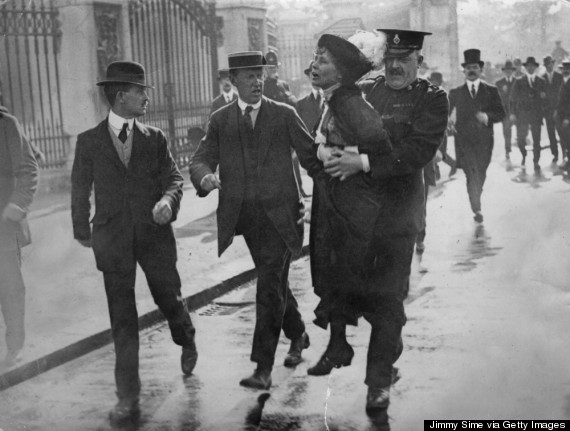 THEN: Prominent English suffragette leader Emmeline Pankhurst is arrested at a demonstration outside Buckingham Palace in 1914.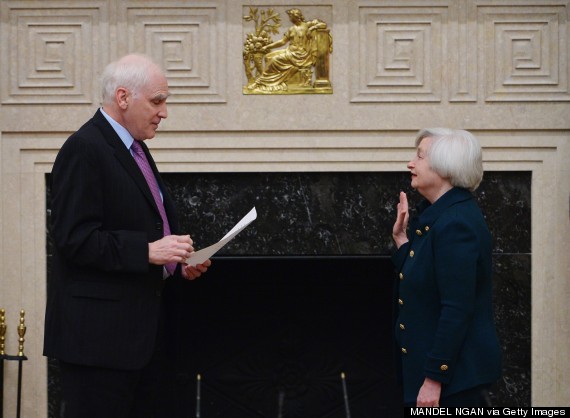 NOW: Janet Yellen is sworn in as the first female head of the Federal Reserve. The position has been occupied by men since the office was founded in 1913.
2. An African-American leads a country once divided by race.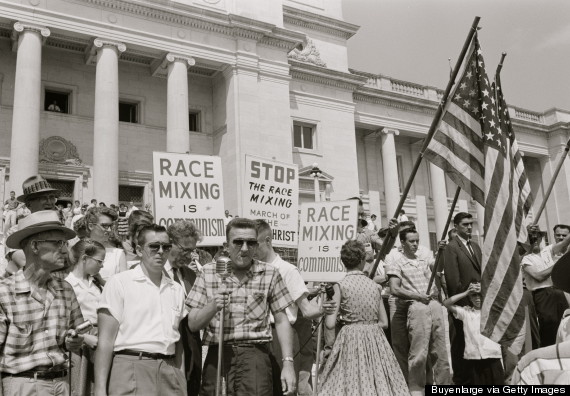 THEN: A mob protests the "Little Rock Nine," nine youths that became the first African-American students to integrate at an all-white high school in the South.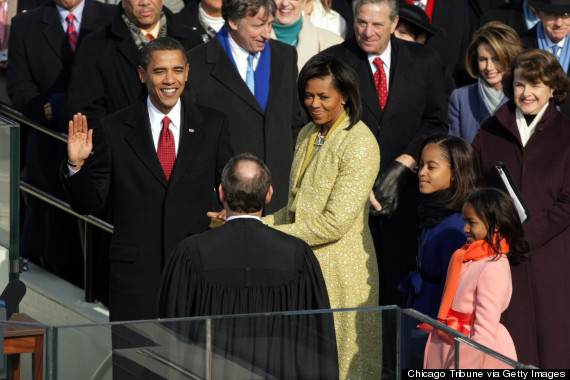 NOW: Barack Obama is sworn in by Supreme Court Chief Justice John Roberts as the 44th President of the United States, becoming the first person of color to hold the office.
3. The battle for marriage equality gets loud and proud.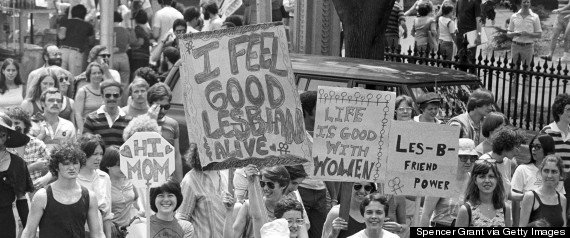 LGBT rights activists march in Boston's first Pride parade. The first gay pride parade was held in 1970, a year after the LGBT community came together in the Stonewall Riots. NOW: The first gay couple to marry at the annual Rose Parade in Pasadena, Calif., share a joyful kiss.
4. People with disabilities gain more equal treatment.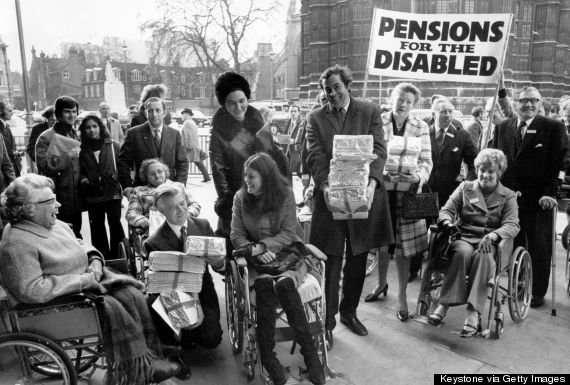 THEN: A 1972 delegation passes around petitions for higher incomes and pensions for the disabled. NOW: Britain battles the U.S. in wheelchair rugby during the 2012 Paralympics.
5. Musicians are known for their talent, not the color of their skin. THEN: In 1955, the "color bar" prevented Ella Fitzgerald from singing at a popular Los Angeles nightclub. Marilyn Monroe intervened, promising to sit in the front row of the audience every night that Fitzgerald was booked to play. NOW: Beyoncé and Jay-Z own the biggest musical night of the year with their performance of "Drunk In Love" at the 2014 Grammy's.
6. Minority workers find a voice. THEN: Latino American rights activist and labor leader Cesar Chavez, in plaid, joins members of the United Farm Workers to protest a grocery carrying non-union produce.

NOW: Actors Martin Sheen and Edward James Olmos march in 2002 to celebrate the United Farm Workers' 40th anniversary, The UFW was founded by Cesar Chavez in 1962 to improve working conditions and salaries of farm workers and has negotiated several successful contracts in recent years.
7. A gay man runs for office. THEN: Riots break out after Dan White is convicted of the 1978 killing of beloved gay supervisor Harvey Milk and San Francisco Mayor George Moscone. Milk was a champion for gay rights and the first openly gay person to be elected to public office in California. NOW: Former state Senator Richard Tisei announces his bid to run for a Congressional District seat in Mass. Tisei is one of three openly gay Republicans running for office in this year's midterm elections.
8. Athletes break barriers. THEN: Famed American runner Jesse Owens defeats a German athlete for the gold medal in the long jump at the Berlin Olympics in 1936. Although Owens was met with disdain from Nazi Germany, he was also afraid of returning to the U.S. "When I came back to my native country," he told ESPN, "after all the stories about Hitler, I couldn't ride in the front of the bus." NOW:In 2012, Gabby Douglas of team U.S.A. becomes the first woman of color and African-American gymnast to win gold in the individual all-around at the Olympics.
Correction: An earlier version of this story incorrectly stated a photo represented marriage equality.
BEFORE YOU GO
PHOTO GALLERY
Civil Rights Leaders