Has Stephen Colbert found Bob Costas' doppelganger?
Costas returned to host NBC's primetime coverage of the Olympics this week after pink eye forced him off the air. On Wednesday, Colbert said he would've showed footage of Costas with his bad eyes, but he didn't have the rights to NBC's footage.
So he did the next best thing: He showed a photo of a snowman his kids made that he said looked just like Costas.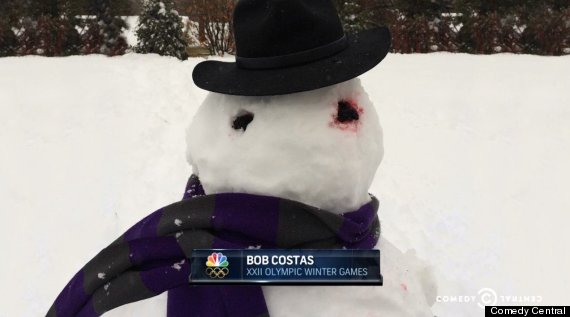 "They used blackberries for the eyes and one of the blackberries burst. It's uncanny," Colbert joked. "Get well, Bob."