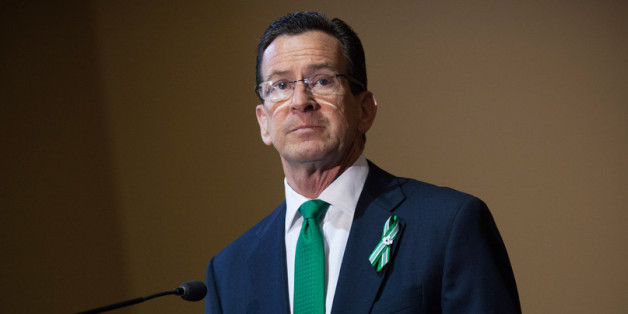 (Corrects that the governors cited the National Guard as a planned topic of discussion with Obama)
By Aruna Viswanatha
WASHINGTON, Feb 23 (Reuters) - Governors from both U.S. political parties plan to talk to President Barack Obama on Monday about preventing potential cuts to National Guard units, several governors said on Sunday.
"In downsizing the military, we want to make sure that reserve and National Guard is protected in our country," Connecticut Governor Dannel Malloy said on CNN's "State of the Union."
"I'm going to have that discussion with the President tomorrow," Malloy, a Democrat, said.
Many governors are in Washington this week for a national conference of state executives. They are scheduled to have dinner at the White House on Sunday and meet with Obama on Monday.
Several appeared on Sunday morning talk shows, where they said they wanted to speak to the president about the potential cuts to the National Guard. The Guard is a reserve force that is part of the Army but serves state governments often at times of crisis, such as during floods or after hurricanes.
The budget deal Congress reached in December blunted the effect of the across-the-board cuts that had been expected to hit military programs, but the agencies are still expected to reduce spending.
"We cannot shrink that force the way that is being proposed out of the Defense Department," Malloy said.
Another governor, Republican Scott Walker of Wisconsin, echoed Malloy's comments on "Fox News Sunday."
"We're going to talk about the National Guard," Walker said when asked what he planned to discuss with the president.
"I think there is common agreement amongst all 50 governors that we shouldn't go back to pre-9/11 standards when it comes to the National Guard," he said. (Reporting by Aruna Viswanatha; editing by Ros Krasny and Amanda Kwan)
BEFORE YOU GO
PHOTO GALLERY
United States Governors