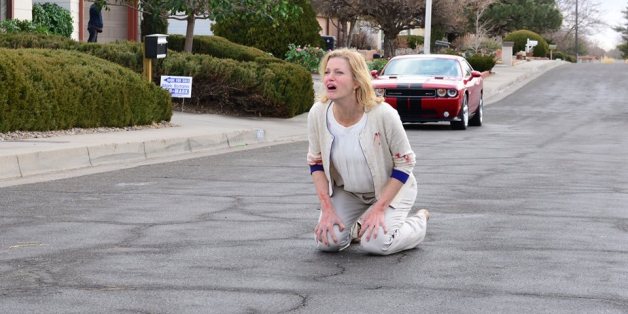 If you didn't watch the end of "Breaking Bad" on TV last fall, then you're in for a serious treat on Monday, Feb. 24 when the final eight episodes of Season 5 land on Netflix to stream. You know what this means, right? Cancel all of your plans.
For those of you who haven't seen end of "Breaking Bad," we're here to offer a fair warning: It's emotional, it's intense, and it will definitely leave you having withdrawals. But before you begin the meth marathon on Netflix, you should know what you're getting yourself into. Here's a primer on what watching the end of "Breaking Bad" looks like -- and don't worry, there are no spoilers.
It will start off like this -- just some joyful television watching.

But things will get heavy quick, so you'll pour yourself a (big) drink.

Then you'll start to stress out.

If anyone talks during an episode, you'll likely blow up on them.

There will be many moments of shock.

Then there will be tears.

You might be really pissed off and want to throw things.

Once it's over, you will have to face the fact that "Breaking Bad" is no more.

You'll be in disbelief.

And overwhelmed with emotions.

And in denial that you just watched the very last episode.

However, you must come to terms with it, and say goodbye.

But hey, now you can just watch it over and over on Netflix.

BEFORE YOU GO
PHOTO GALLERY
Breaking Bad Season 5 Gallery Images