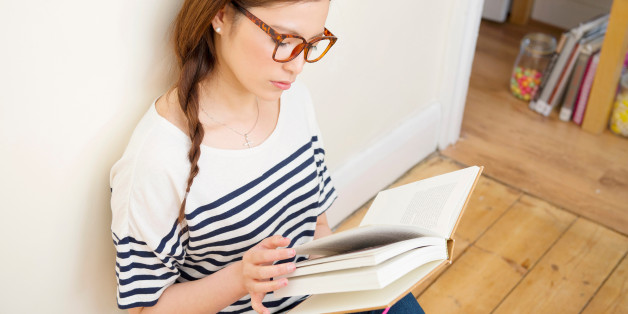 This year's annual VIDA count, which tallies the number of reviewed books by authors of each gender, revealed that in 2013, the majority of titles covered in major outlets were written by men. The statistics are disconcerting, especially because women read more literary fiction than men.
Last year's count showed massive gender disparity. This year's is more optimistic. Writes VIDA:
A couple of giants in the original VIDA Count have begun to move. While we can't call it a trend or cause for partying just yet, it is certainly noteworthy that The Paris Review's and New York Times Book Review's pies have significantly baked up tastier for 2013.
The Paris Review and New York Book Review's strides in the right direction aren't the only pieces of good news in this year's report. VIDA added several smaller publications to their count, seven of which reviewed more women than men in 2013. However, many major outlets, such as The Atlantic, The New York Review of Books, and The New Yorker, reviewed books by male authors over 75% of the time.
In 2012, we tallied the genders of authors published by four major houses, and found the ratio to be proportional to the VIDA numbers. It's possible that the problem of gender disparity in the literary world is pervasive, and begins sooner than the review stage.
Despite these findings and the positive changes that have been made so far, it is apparent that we still have a long way to go. VIDA offers suggestions for how readers can help close the gap:
Please consider using the editors' email addresses on the pies to drop them a line. Your voice lets them know that readers are rallying, talking to each other and revealing the myth of their version of meritocracy.
"So the mountains begin to move," writes VIDA. Perhaps 2014, dubbed by many as the Year of Reading Women, will see even larger improvements.
NB: Here at The Huffington Post, we have three staff members on the books page, all female. In the past, we have not commissioned book reviews, so are not eligible for the count. We always seek to have a diverse range of bloggers voices on our platform. If you'd like to write blog posts about books, or anything else, for The Huffington Post, you can pitch a blog here.
View the entire VIDA count here, or take a look at a few of the 2013 statistics below.