The new trailer for Gareth Edwards' "Godzilla" reboot takes disaster porn and Sept. 11 imagery to previously unseen levels. We're talking knocked-down airplanes ...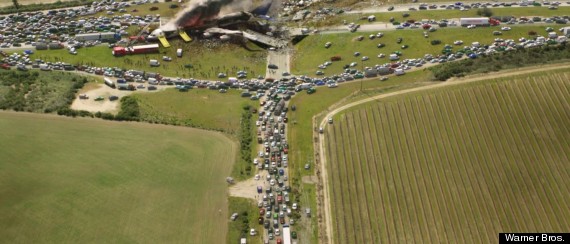 ... flattened cityscapes ...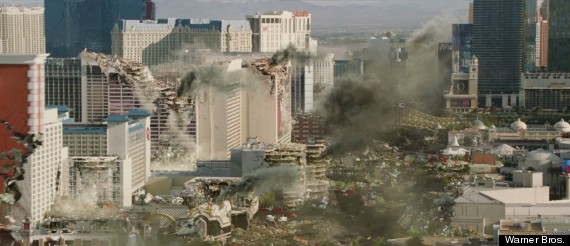 ... and an amputation of the Statue of Liberty's torch arm (albeit the one outside the New York-New York Hotel & Casino in Las Vegas).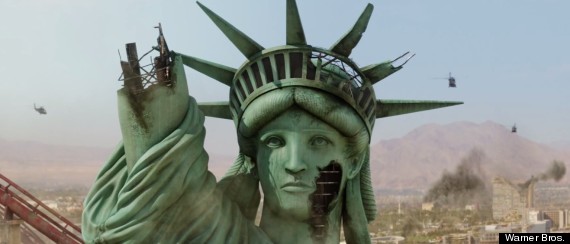 Starring Bryan Cranston, Elizabeth Olsen, Aaron Taylor-Johnson, Sally Hawkins, Juliette Binoche and Ken Watanabe, Warner Bros. will release "Godzilla" on May 16. Watch the terrifying new trailer below.