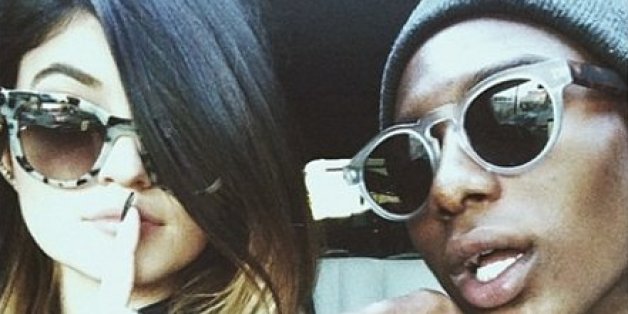 Kylie Jenner has been pretty unconvincing in her repeated denials that she's dating Jaden Smith, but perhaps there's a new man in her life.
The 16-year-old reality star apparently spent all day Monday (Feb. 24), with an unidentified young man, before reuniting with Smith, 15, for dinner at Sugarfish in Calabasas, Calif.
While it's totally normal for teens to hang out with members of the opposite sex in a completely platonic way, Entertaimentwise notes that Jenner's day out with her "mystery man" may have been more than friendly because a large helium balloon with the words "I Adore You" written on it was spotted floating in the back of the reality star's car. Of course, it's not known if the balloon was actually from the unidentified boy, but Jenner posted a photo to Instagram of the two of them, which she captioned, "today was cute tho."
What's more, some of Jenner's recent tweets seem to hint that she has a new romance. She wrote on Feb. 22, "I have died everyday waiting for you," and retweeted, "When you fall in love, you lose an average of two close friends."
BEFORE YOU GO
PHOTO GALLERY
Kendall And Kylie Jenner Photos