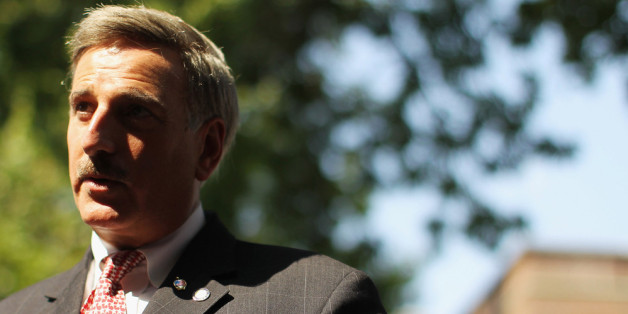 More than two months after a Baruch College freshman was killed during a fraternity initiation ceremony, a new bill would drastically expand the definition of "hazing" in New York.
"Michael's Law"--named after 19-year-old Chun Michael Deng, who was killed during a Pi Delta Psi trip to Pennsylvania--would prohibit "all physical conduct and physical activities required from fraternities during the pledging ceremonies," according to a press release from Assemblyman David Weprin.
"It basically outlaws any physical contact" during frat ceremonies, Weprin told The Huffington Post, noting that New York's current anti-hazing law only prohibits conduct that either recklessly or intentionally creates "substantial risk" of injury, or causes injury.
Weprin, who introduced the legislation with state Sen. Kenneth LaValle (R), told WCBS 880 that the intent of many frat rituals "may not be to cause physical injury, but once you're dealing with physical contact, you don't know where it's going to end up."
"The best way to honor the memory of Michael and other victims of hazing is to ensure that no college student is put in a situation in which their own safety is jeopardized," he said in a statement. "We must do all we can to prevent future senseless violence."
The new bill doesn't change the punishment for those found guilty of hazing. In New York, hazing is a misdemeanor punishable by up to one year in jail, or a fine up of to $1000, or both.
While some states across the country are toughening anti-hazing laws, other states have no such statues on the books, according to StopHazing.org. Bloomberg reported that a plan last year to introduce a federal anti-hazing law was derailed after pressure from the Fraternity and Sorority Political Action Committee, or FratPAC, which represents the interests of Greek organizations in Washington.
Deng was allegedly killed in December when, according to My Fox New York, he was "blindfolded and forced to carry a 20-pound bag of sand" while other members of the fraternity tackled him. During the ritual, police say Deng fell and hit his head. The Psi Delta Psi brothers waited an hour before taking Deng to a nearby hospital, and then allegedly tried to hide their affiliation with the Greek organization.
The coroner in Monroe County, Pennsylvania has ruled Deng's death a homicide, and District Attorney David Christine has said he'll pursue criminal charges.
Pi Delta Psi severed ties with the Baruch College chapter, saying brothers there violated the organization's own anti-hazing rules. Baruch College said the frat's trip was not approved by the school.