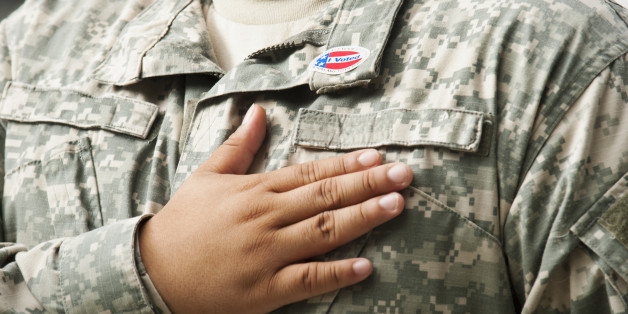 The Army has dismissed 588 soldiers from positions including recruiters and sexual assault counselors after they were found to have previously committed acts such as sexual assault, child molestation and drunken driving, USA Today reports. The decision followed new results from a Pentagon-ordered review of sexual assaults in the military.
Defense Secretary Chuck Hagel last year ordered a review of people in these sensitive positions after Pentagon data revealed sexual assault reports had climbed 35 percent from 2010 to 2012. The initial review led to the dismissal of 55 soldiers last summer. The most recent batch of dismissals came as a result of investigators sifting through records of 20,000 military members.
The Associated Press reports that it is not clear whether the disqualified soldiers were kicked out of the military or assigned new positions.
"We will continue working to better ensure we select the very best people for these posts, and that the chain of command knows what is expected of them, and how important this work is to the Army," Army Col. David Patterson, a spokesman, said in a statement, per USA Today.
Pentagon data from last year shows sexual assault reports in the military rose by about 50 percent in the 2013 fiscal year, compared with 2012.
In January, President Barack Obama addressed the rising issue, calling sexual assault in the military a "profound injustice."
"It has been going on too long, and we have an obligation to protect the men and women who put their lives on the line to protect us," he said. "And Secretary Hagel and [Joint Chiefs Chairman Army Gen. Martin E. Dempsey] have already taken steps to reduce violence and support those who have been harmed. But I've made it clear I expect significant progress in the year ahead. These crimes have no place in the greatest military on Earth."
To address the mounting crisis of sexual assault in the military, lawmakers and victims of the crime have taken to Capitol Hill to raise awareness about the issue and sound a call for action.
"No matter where any one person falls in this debate, we can all agree that we must fully understand the long-term psychological toll on the survivors of sexual trauma in the military and the best practices for effective treatment," Sen. Kirsten Gillibrand (D-N.Y.) said Wednesday during a Senate hearing on the relationship between military sexual trauma, post-traumatic stress disorder and suicide, per CBS News.
A survivor of rape in the military also spoke out during the hearing, detailing his harrowing experience while on active duty in Afghanistan and his subsequent treatment from the Department of Defense and the Department of Veterans Affairs.
Retired Marine Corps Lance Corporal Jeremiah J. Arbogast told the panel that he was drugged and raped by a staff sergeant and that he later attempted to take his own life.
"I was humiliated at the thought of my helplessness as a man and a fellow Marine took advantage of me sexually," he told the panel, per Think Progress.
During the investigation into his assault, he was forced to confront his rapist, who was later discharged from the Marines but faced no jail time. Arbogast told the panel that during his perpetrator's trial he wasn't afforded the same rights as civilian survivors and did not receive proper trauma counseling.
"I joined the Marines for the opportunity to serve my country as an honorable man," he said. "Instead I was thrown away like a piece of garbage."
BEFORE YOU GO
PHOTO GALLERY
U.S. Capitol Photos