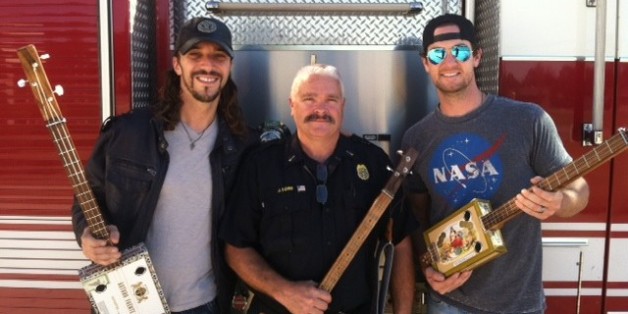 Georgia firefighter Jeff Lord always wanted to be a musician. When he was 12 years old, he attempted to learn to play the guitar without success -- but his love of the blues never left him. Years later, his passion for music would help him turn a few cigar boxes and scraps of wood into a lasting business and a fulfilling career.
A lifelong fan of the blues, Lord made a unique discovery while researching his favorite musician, Muddy Waters, online: People were making simple 1-3 stringed guitars called "diddley bows" from household objects like cigar boxes.
Lord was inspired."I thought to myself, I could make that." But he didn't pursue the idea at the time. "I sat on the idea for three years," he recalled in an interview with the Telegraph.
Years later, when a colleague at his firehouse was ready to retire, Lord gave him the perfect gift -- a cigar box guitar.
Party guests were fascinated by his hidden talent, and subsequently Old Man Vinegar Cigar Box Guitars was born. Since that first day, Lord has created nearly 100+ unique, simple-to-play guitars (with prices starting in the $100-$150 range), and he's learned some useful lessons along the way:
1. Let What You Love Drive You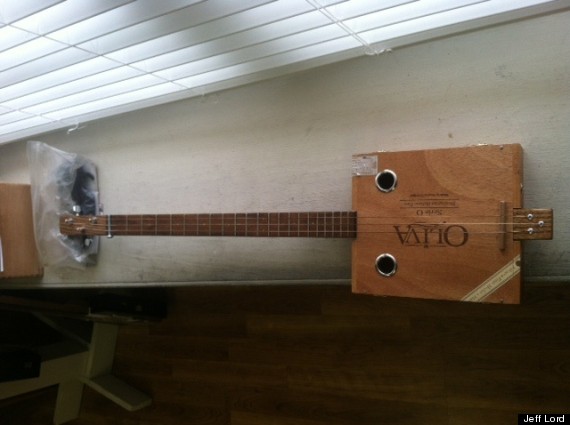 Lord let his love of the blues drive him. Once he realized he could create playable, blues-ready instruments, he was hooked.
2. Never Stop Experimenting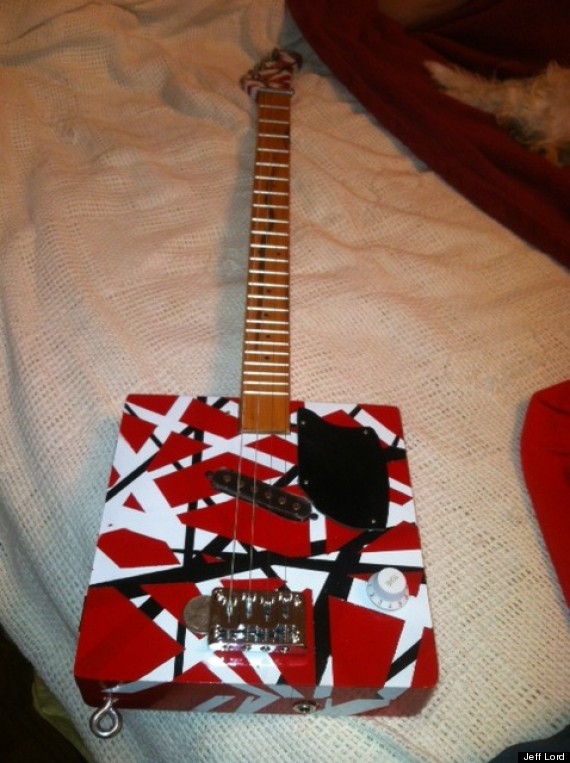 From experimenting with different types of wood to different types of pickups, Lord never stops mastering his craft. "I don't feel like you should ever get to a place where you stop," Lord told The Huffington Post. "I learn something new with each one. I always get a lesson out of it."
3. Get Your Product Into The Right Hands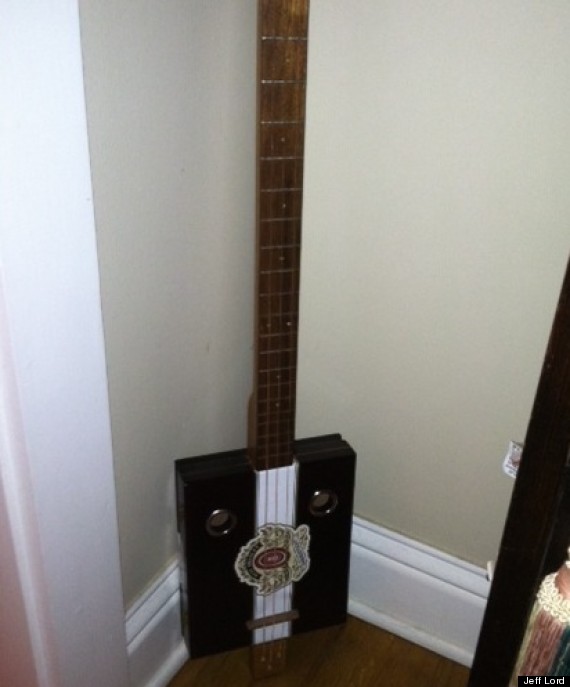 While he claims no musical talent himself, Lord loves to see his creations in the hands of the pros. "The results have been amazing," he says. Each time a professional musician tries one of his guitars, there's magic. When Gregg Allman came to town, Lord knew that he had to get a cigar box guitar in his hands. A friend with backstage passes presented one of Lord's creations to the famed '70s musician, who reportedly played and loved it.
4. Be Inspired To Be Better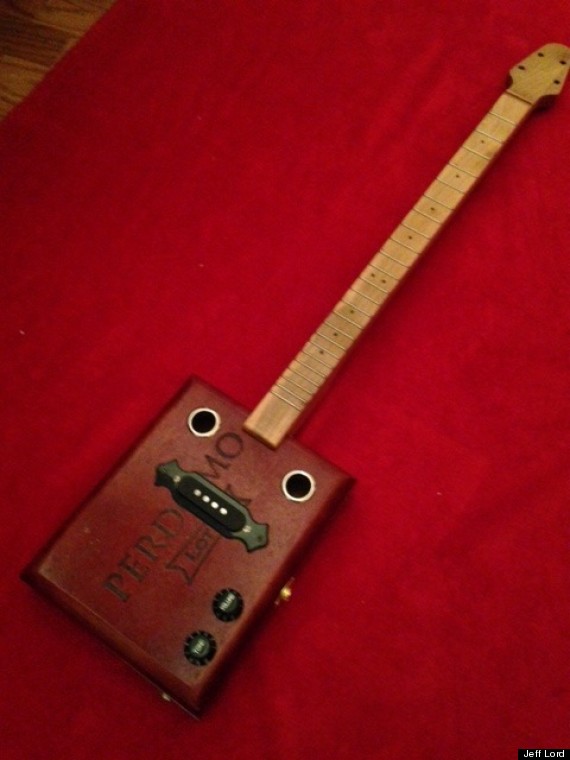 Lord says that watching others play his guitars "sparks the creativity within [him]."
5. Break Out Of Your Shell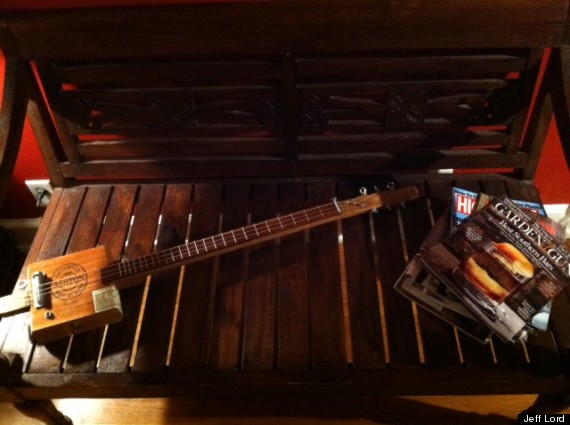 "I used to be shy and introverted," Lord admits. Creating his guitars helped him to break out of his shell, meet new people and even pursue music theory lessons.
6. Be Resourceful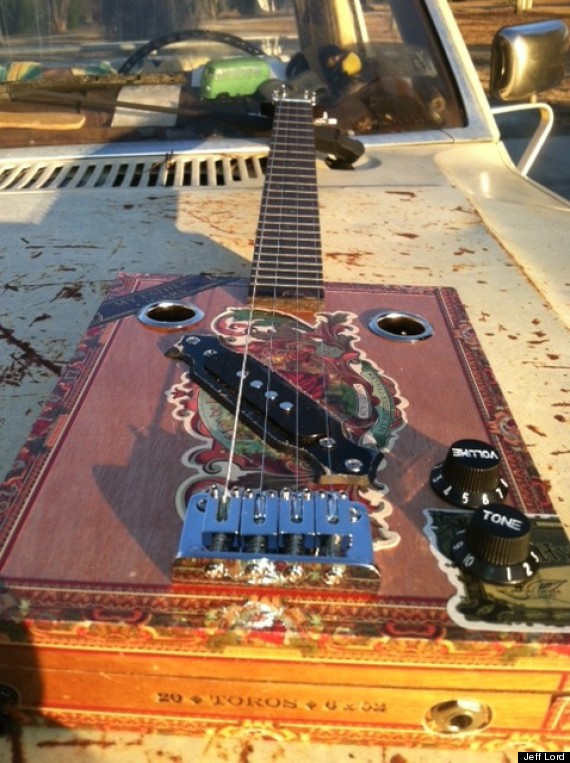 Lord's best guitars came from an old dresser his friend found on the side of the road. Many of his other materials, including the cigar boxes themselves (which are either purchased from cigar shops or donated by neighbors), are common household objects like bottle caps and glue. With the help of professional materials including strings and pickups, Lord's finished product is able to be plugged into an amplifier like a traditional guitar.
7. Always Dream For The Future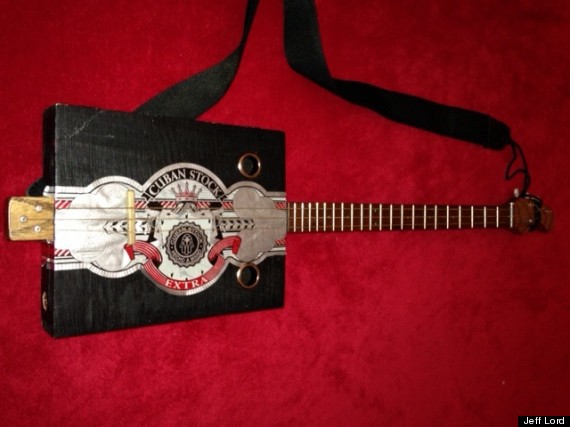 Lord hopes to make the cigar box guitar business into a full time gig when he leaves the fire department. His post-retirement plans include employing his son, trying his hand at creating other types of instruments, and taking his family on vacation. But he's not afraid to dream big. Lord's biggest dreams are to institute a "build and play in a day" program at local schools and gain an appearance on the Ellen DeGeneres Show.
8. Never See It As A Business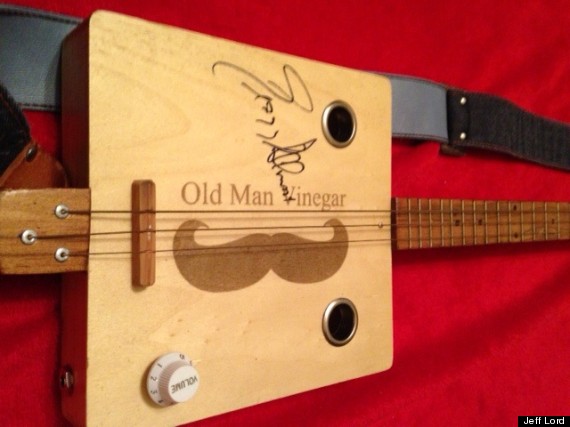 Whenever asked about his business plans, Lord insists he's never seen Old Man Vinegar as a business. People start businesses every day and fail, but he started doing what he loved, and it turned into a business from there: "I never really pursued it as a business -- I was passionate about it and just kept going after that."
9. Be Passionate Everyday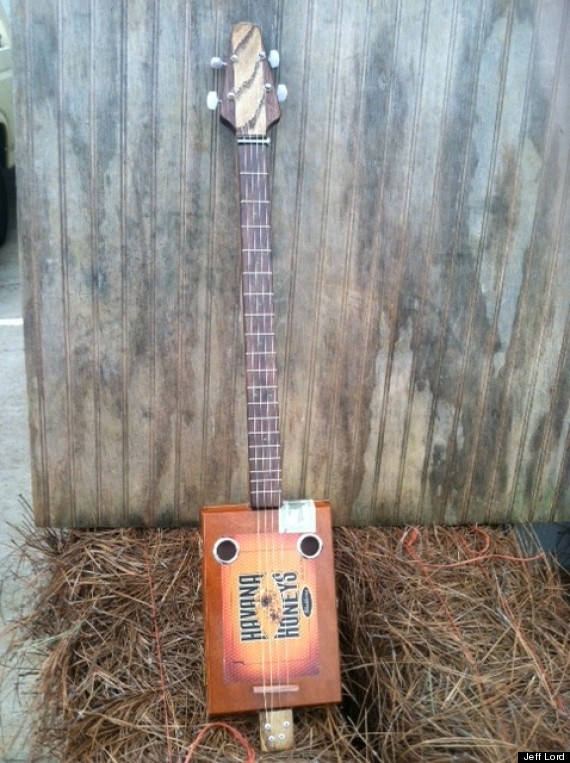 According to Lord, once he made one cigar box guitar, he just couldn't stop. "It's really enjoyable to make. Taking something from nothing and turning it into an instrument -- it's hard to describe. It's amazing to me," he told HuffPost. Best of all, says Lord, it never feels like work. He claims stringing each instrument and hearing its unique sound is "like Christmas morning." Lord finds himself unable to leave the house without taking a guitar or two with him to show others. "Any chance I got to talk about it, I would."
10. Never Give Up.. Even If It Takes Time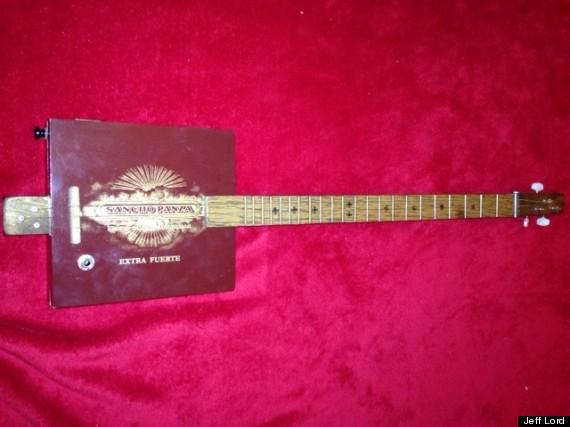 When Lord first expressed interest in instrument-making, he was working at a cabinet shop. He mentioned his intentions to his foreman, who insisted that the task was too difficult. Lord was discouraged, but never defeated.
BEFORE YOU GO
PHOTO GALLERY
10 Art Jobs With The Brightest Futures