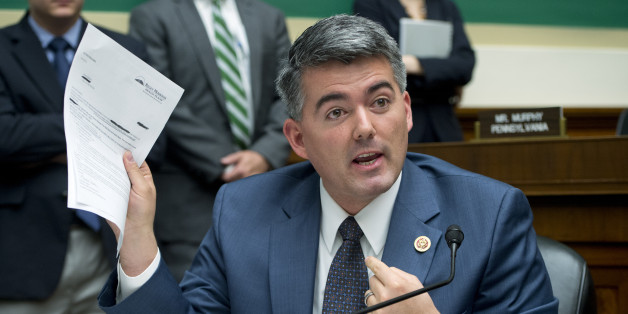 The Colorado Senate race just got a lot more interesting.
Rep. Cory Gardner, a rising Republican star, will jump into the race to challenge Sen. Mark Udall (D-Colo.), the Denver Post reported Wednesday, while District Attorney Ken Buck will drop his Senate bid and instead run for Gardner's House seat.
The GOP field vying to unseat Udall had included District Attorney Ken Buck, state Rep. Amy Stephens and state Sen. Owen Hill. The Greeley Tribune reported Wednesday that Gardner and Buck are swapping races.
Democrats have been hoping that Buck, who is known for making controversial statements, would win the GOP nomination again, as he did before he lost to Sen. Michael Bennet (D-Colo.) in 2010.
Recent polling had shown Udall with a narrow lead over Buck.
Gardner defeated former Democratic Rep. Betsy Markey in 2010 and retained his congressional seat in 2012. He sits on the House Committee on Energy and Commerce.
BEFORE YOU GO
PHOTO GALLERY
Senate Seats Up For Grabs In 2014