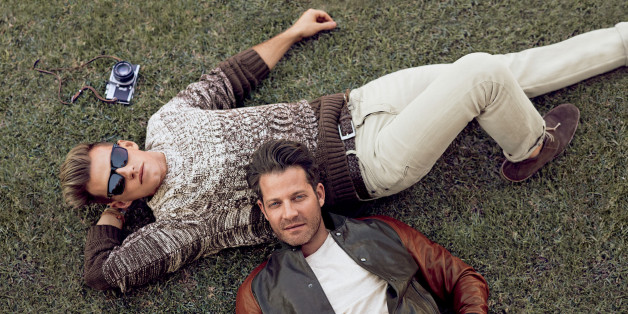 Nate Berkus and his fiancé Jeremiah Brent are breaking fresh ground in the fashion world as the stars of a new Banana Republic campaign.
As The New York Times reported, ads featuring the stylish duo are featured in InStyle and Rolling Stone, among other publications. The "True Outfitters" campaign focuses on pairs of models who are also real-life couples, including Argentinian model and Tulum hotelier Nicolas Malleville and his family and European models Sara Blomqvist and Jeremy Young.
But as the Times points out, Banana Republic is the only clothing retailer to include a same-sex couple in its ads for the aforementioned magazines.
Berkus popped the question to Brent in April 2013 while visiting Peru's Machu Picchu.
Check out Nate and Jeremiah's photos from the campaign below: