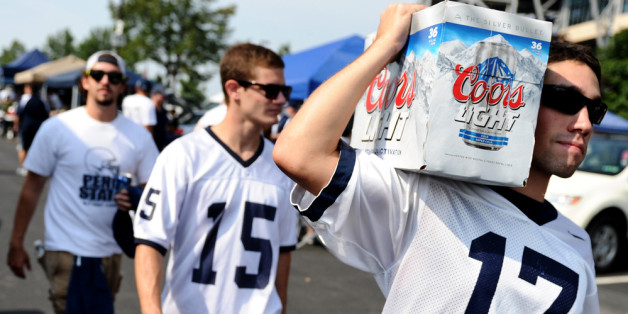 Drunken revelry at Penn State has gotten so out of hand lately that university officials have taken to bribing bars not to serve alcohol during an unofficial school holiday.
After Penn State strategically moved its Spring Break so that students wouldn't be in town for St. Patrick's Day, students responded by creating "State Patty's Day," a similar, unofficial holiday that falls earlier in March, to ensure they still had an excuse to drink green beer and party hard.
But now the college has a new trick: paying off alcohol-vendors in downtown State College, Pa., not to sell booze. That includes bars, restaurants and liquor stores, according to student newspaper The Daily Collegian. The businesses were paid between $2,500 - $7,500 not to serve alcohol on Saturday, March 1, the paper reports. The funds are coming mostly from parking ticket revenues.
This year will be the second year Penn State has offered financial incentives to downtown establishments not to serve alcohol. And it seems like the tactic is working: Last year, police said crime dropped 37 percent, according to PennLive.