John Lennon was, among other things, a guitar player who wore glasses. So it may not be shocking that he drew what The New York Times is calling the "four-eyed guitarist" below: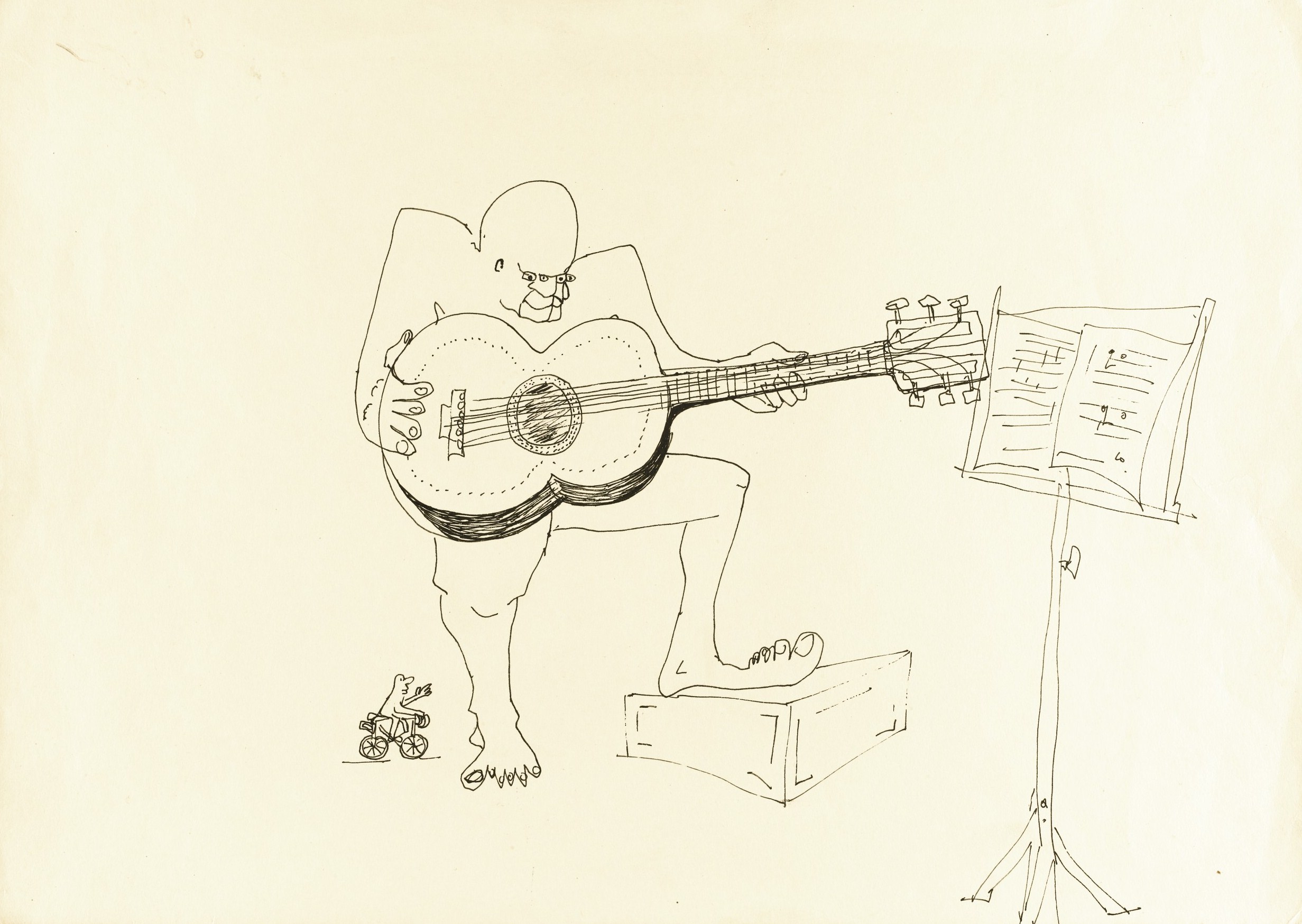 (c) All rights of reproduction reserved to the Estate of the late John Lennon
What is a surprise is that the untitled work, valued between $15,000 and $25,000, is seeing the light of day. As the Times reported Tuesday, it's one in a cache of never-before-seen drawings, poetry and prose by the late, great Beatle to be auctioned off by Sotheby's New York branch on June 4.
The haul comes from the private collection of Tom Maschler, once Britain's literary kingpin. In the 1960s, Maschler acted as director of Jonathan Cape, the publishing house that represented Lennon (and, under Maschler, took on a Who's Who in modern lit, from Rushdie to Roth to Garcia Marquez).
"My relationship with John Lennon was different to those I had with all the other authors I worked with over my years as a publisher," Maschler said in a statement. "Having seen a superb sketch of his that a mutual acquaintance showed me, I met with John to suggest that he should produce John Lennon 'In His Own Write.' I then had to inspire in him the confidence to write and produce the drawings."
The lot also includes Lennon's longest piece of prose, an illustrated Sherlock Holmes parody titled "The Singularge Experience of Miss Anne Duffield." It will be on display in full at the South By Southwest Festival in Austin, Tex. before heading to sale.