Like any beauty product junkie, I love a good face mask. It's the perfect pick-me-up when my skin is tired of the same old rise-wash-and-moisturize routine. I often forget that finding just a little time in the weekly grind to incorporate a luxurious mask makes all the difference to my skin... and sanity.
With that said, you can imagine my delight when a package containing Radical Skincare Instant Revitalizing Mask arrived at my desk. Not only was it a friendly reminder to start masking, but the product's tagline promises to transform my skin from "dull to dazzling" in just a matter of minutes. Intrigued yet skeptical, I couldn't wait to get home and take this mask for a spin.
And what a ride it was! This isn't the typical mask that you slather on, wait until it's so hard that you can't move your face and then struggle to wash off. The Instant Revitalizing Mask is a light, refreshing formula that literally tickles your skin into fabulousity.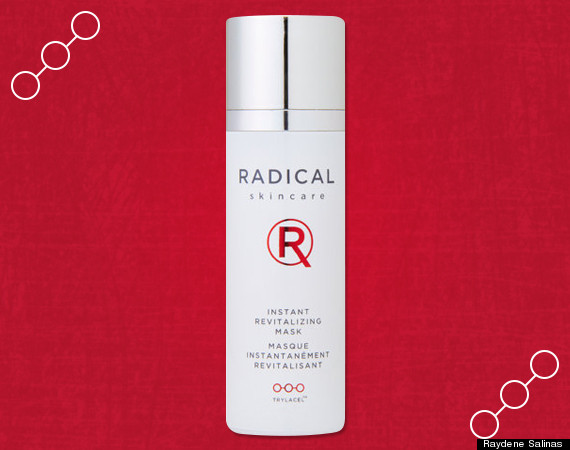 Radical Skincare Instant Revitalizing Mask, $65, Sephora.com
After applying a thin layer of the creamy serum to my face it turned into a white foam that began to gently snap, crackle and pop! The sensation of the oxygen-infused foam dissolving on my skin felt a bit funny, but it didn't hurt and I loved that I could really feel the product working its magic. The formula, which is free of parabens, sulfates and phthalates, in turn boasts a cocktail of essential vitamins, botanical extracts and powerful antioxidants, like green coffee, which gives your skin a boost.
After just three to five minutes (or when the tickling subsides), it's time to rinse off. My face felt incredibly light and fresh -- it was like my pores took a dose of anti-congestion meds. And staring back at me from the mirror was a glowing complexion that defied how stressed out it looked just minutes before.
Rating: 5 out of 5. This mask lives up to its "dull to dazzling" promise.
*Radical Skincare provided a sample of this product for review purposes.
BEFORE YOU GO
PHOTO GALLERY
WTF Is That??