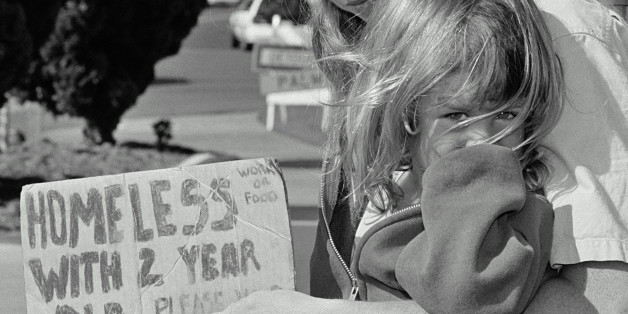 New York City Council members are urging Mayor Bill de Blasio's administration to provide increased assistance for the city's homeless children.
A hearing was held Thursday to discuss the city's next steps on improving shelter conditions, the New York Times reports. At the hearing, Gilbert Taylor, the new homeless services commissioner, promised to forge a new relationship with homeless advocates.
"Thinking about ways we can improve life outcomes for children, particularly children who are in the shelter system, is at the forefront of my agenda," Taylor said. "I've always said you can't help them unless you help their families."
Taylor, however, did not provide specific details on how exactly the city would work to fix the system. City Council officials demanded the city work faster in building a sufficient plan, specifically before the state's budget deadline.
In recent years, New York's homeless population has escalated to levels last seen during the Great Depression. According to the Coalition for the Homeless, more than 22,000 children experience homelessness each night.
The specific emphasis on children in shelters follows a powerful New York Times investigation profiling the hardships of an 11-year-old girl being raised in the city's broken shelter system.
During a press conference shortly after publication, de Blasio applauded the five-part series and said, "We are simply not going to allow this kind of reality to continue," according to Politicker.
The mayor has repeatedly criticized his predecessor, Michael Bloomberg, for the homeless policies Bloomberg oversaw during his 12-year tenure. Such policies included the controversial decision to cut the city's Advantage program, which sought to assist the homeless with affordable housing.
Just last week, de Blasio announced the relocation of 400 children living in homeless shelters with hazardous conditions, CBS New York reported.
While advocates are hopeful of the new administration's change in tone, they also remain wary of the immense difficulties reducing the homelessness rate will entail.
BEFORE YOU GO
PHOTO GALLERY
Celebrities Who Were Homeless