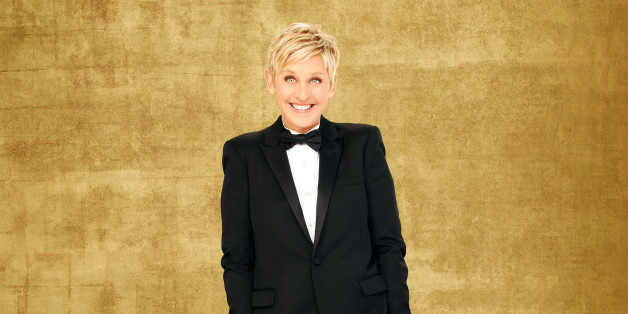 Ellen DeGeneres took the stage at the 86th Annual Academy Awards, kicking off the awards show with her signature charm. She poked fun at Californians' struggle with rain, the number of repeat-nominees, and her history with the Oscars. DeGeneres also took time to recognize June Squibb, Lupita Nyong'o, and even Liza Minnelli, calling the famed actress "sir" and complimenting her for being the best Liza impersonator she had ever seen.
"One of the nominees is 'Her.' And by her, I mean Meryl Streep," DeGeneres continued, recognizing the number of times Streep has been nominated for an Academy Award. She turned from Streep to Lawrence, commenting on the young actress' fall at last year's Oscars and referencing this year's fall.
DeGeneres went on to mention Steve McQueen's "12 Years a Slave," joking that there are two possibilities for the night: "Possibility number one: '12 Years A Slave' wins Best Picture. Possibility number two: you're all racists."
This isn't DeGeneres' first time hosting the Oscars. The comedian also hosted the show in 2007, when "The Departed" took home the award for Best Picture. She stands in stark contrast to Seth MacFarlane, who hosted last year's 85th annual Academy Awards and made waves with his off-color jokes.
"We are thrilled to have Ellen DeGeneres host the Oscars," Oscar telecast producers Craig Zadan and Neil Meron said in a statement when DeGeneres was announced as host last year. "There are few stars today who have Ellen's gift for comedy, with her great warmth and humanity. She is beloved everywhere and we expect that the audience at the Dolby Theatre, and in homes around the globe, will be as excited by this news as we are."
03/03/2014 12:39 AM EST
That's A Wrap
An historic night for Steve McQueen and "12 Years a Slave," wins for Matthew McConaughey, Cate Blanchett, Jared Leto and Lupita Nyong'o, seven Oscars for "Gravity" and no love for "American Hustle." These were your 2014 Oscars. Hope you enjoyed it!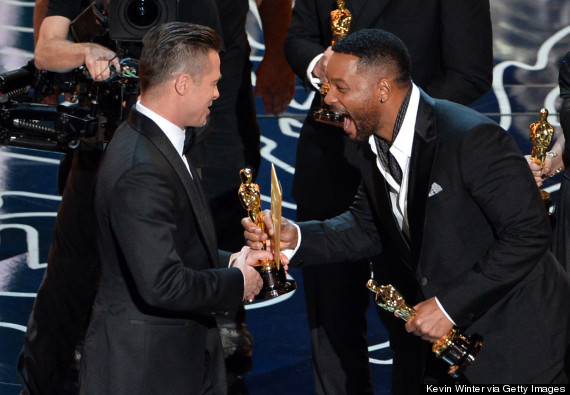 03/02/2014 11:52 PM EST
Um?
NO ALL RIGHT ALL RIGHT ALL RIGHT WUT BIGGEST UPSET OF THE NIGHT.

— Christopher Rosen (@chrisjrosen) 5 years ago
03/02/2014 11:51 PM EST
Matthew McConaughey Wins Best Actor
#truedetectiveseason2 is McCounaughey and his Oscar. He won for his role in "Dallas Buyers Club."
03/02/2014 11:47 PM EST
Cate Blanchett Thanked Woody Allen After Winning Her Oscar
She also gave an impassioned plea to Hollywood to acknowledge that people want to see movies with female leads. One of the night's most memorable speeches.
03/02/2014 11:42 PM EST
Time For Best Actress!
Will Cate Blanchett thank Woody Allen? Let's find out!
03/02/2014 11:39 PM EST
Not The Best They've Ever Done
"American Hustle" has lost seven times, thus far, on Oscar night, including in the Original Screenplay category where Spike Jonze's "Her" took top honors.
03/02/2014 11:38 PM EST
"Gravity" Has Seven Oscars Right Now
Just because it's great and you need to know that.
03/02/2014 11:35 PM EST
Alfonso Cuaron Wins Best Director For "Gravity"
Cuaron wins his second Oscar of the night for "Gravity."
BEFORE YOU GO
PHOTO GALLERY
Stars' First Oscars