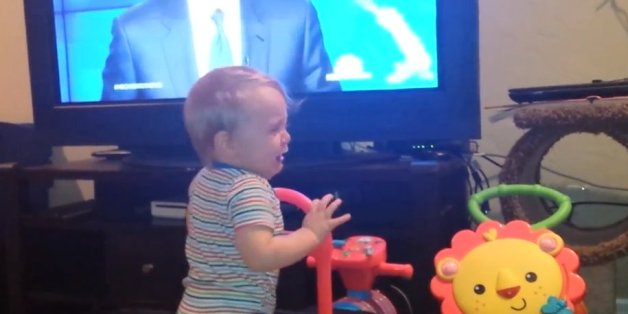 Meet 10-month-old baby Jude. He loves to watch TV. Except for one thing...
He is petrified of Brian Williams.
Watch:
Jude literally only breaks down when the NBC Nightly News host appears on the screen. President Barack Obama? No problem. Chuck Todd? He's cool with him. But Brian Williams -- NOPE!
"We hate to do it but anytime brian williams [sic] comes on the tv he starts screaming until we turn it off," the baby's parent posted on YouTube.
(h/t: Gawker)
BEFORE YOU GO
PHOTO GALLERY
Reporter Laughing Fits