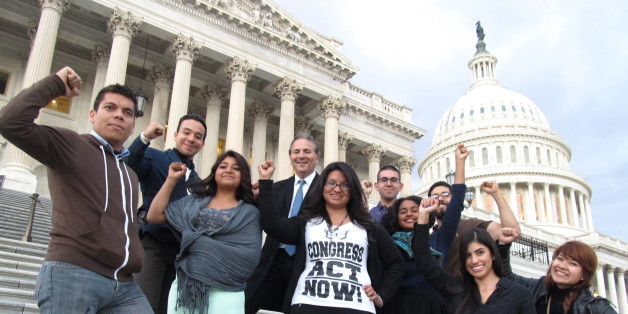 WASHINGTON -- An immigration attorney with backing from a group representing young undocumented Dreamers is expected to announce his bid for Congress on Tuesday as an independent.
Jose Peñalosa will join what looks to be a crowded field to fill the Phoenix-area seat of Rep. Ed Pastor (D-Ariz.), who announced last week that he plans to retire after his current term. Three Democrats have already entered the race, but Peñalosa plans to run as an independent to push both parties on immigration reform.
He won early support from the Dream Action Coalition, an advocacy group for young undocumented immigrants who came to the U.S. as children.
"There's an opportunity for them to have a voice and not be utilized and ignored by the Republican Party or be served as basically tokens for the Democratic Party," Peñalosa said in a phone interview. "Right now, they're in that particular dilemma. As an independent, I can represent what's best for the district, and our district is ground zero with regard to immigration law."
Peñalosa ran for Congress twice before: as a Republican in 2010 and an independent in 2012.
Although he will run again as an independent, Peñalosa said he would likely align himself more with Democrats if he were in Congress, and that he left the Republican Party because he was disillusioned with the party establishment, particularly on Arizona's harsh 2010 immigration law, SB 1070.
Peñalosa said he stands apart from the rest of the field on immigration because of his extensive work with community members and advocacy groups, including serving as a volunteer lawyer for activists doing civil disobedience.
He also is calling for President Barack Obama to immediately halt deportations in order to allow undocumented immigrants to gain legal status if they would be granted a chance to stay under reform proposals that are currently stalled in Congress. He said he stands apart from the Democrats in the race because of that stance.
"Not one [Democrat] has called out the president to take this form of action to help out our community," he said. "I'm the person to do that, and that's why the Dreamers know my sincerity. That's why they're backing me."
BEFORE YOU GO
PHOTO GALLERY
11 Ways Immigration Reform Helps The Economy