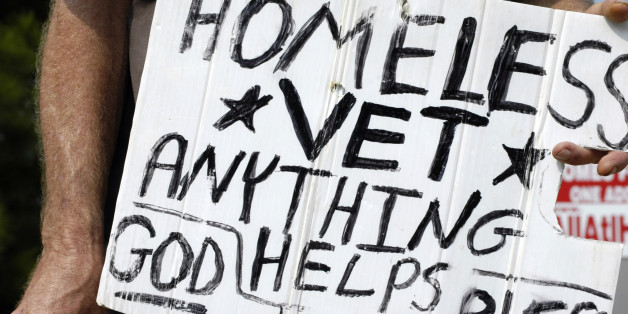 In just 100 days, Washington, D.C., managed to get more than 200 homeless veterans off the streets, according to Think Progress.
A group of organizations, including the Community Partnership for the Prevention of Homelessness and the Rapid Results Institute, teamed up on the initiative which ran from August to November of last year, and succeeded in housing 207 veterans, 96 of whom were chronically homeless.
This initial success, however, is just the beginning. The coalition, known collectively as Veterans NOW, has already set its sights on a new goal: housing an additional 190 veterans by March 31, Think Progress reported.
The group is doing its part to meet the Obama administration's call to end veteran homelessness entirely by 2015.
The U.S. Department of Housing and Urban Development found that there were 57,849 homeless veterans across the country on one night in January 2013. Veterans make up a staggering 12 percent of the adult homeless population nationally, according to the National Coalition for Homeless Veterans.
But allowing men and women who served their country to slip through the cracks is not just a national injustice, it's an economic problem.
According to cost-effectiveness studies by the United States Interagency Council On Homelessness, housing the homeless saves money. The costs of emergency room visits and nights spent in jail are higher than providing housing and other basic services for homeless populations.
h/t Think Progress