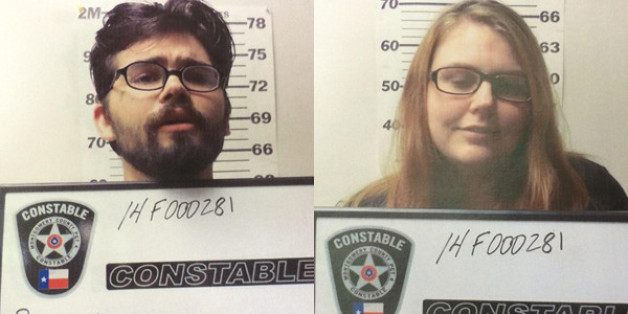 Mom would be so proud.
A Texas brother and sister arrested on meth charges Friday are now accused of "prohibited sexual contact" after police say they began kissing on the lips while behind bars, according to the Montgomery County Police Reporter.
Charlene Ellet was detained by officers at a Walmart in Porter after employees accused her of shoplifting. Her brother, 26-year-old Cameron Beck, went to the store. Deputies who searched Beck's vehicle say they found a crystal substance that tested positive for methamphetamine, and Ellet admitted she and Beck had been smoking it a couple of weeks ago.
After the two were taken into custody, deputies at the sheriff's office say they noticed the siblings, who were in adjacent cells, kissing each other on the lips between the bars. When questioned, Ellet allegedly said she and Beck were actually only half-sibilngs -- with the same biological mother -- but that they had been involved in a sexual relationship since last November, when Beck last got out of prison.
The two are charged with possession of a controlled substance and prohibited sexual conduct, and Ellet received an additional citation for shoplifting under $50.
Sexual relations with family members can cause trouble even when it doesn't take place in jail. In September, a South Carolina man wound up allegedly assaulting his girlfriend during a three-way sex romp with her cousin.
And last month, a South Carolina woman called 911 because her husband wanted her to have a threesome with her sisters-in-law.
Like Us On Facebook |

Follow Us On Twitter |

Contact The Author
BEFORE YOU GO