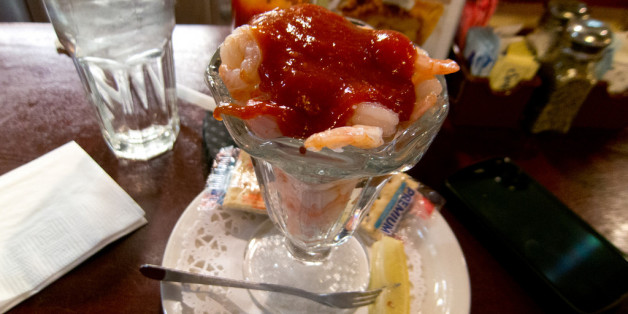 America wouldn't be the same without diners. They are a symbol of all that is great about this country -- that we can get whatever we want, whenever we want. Also, they're always there for us when we have a hangover that needs curing.
In other countries, breakfast is only served in the mornings and dinner can only be ordered during select hours in the evening, but American diners mean you can eat whatever meal you want at whatever hour you feel like it. Craving pancakes at one in the morning? You got it. Feel like meatloaf with mashed potatoes at three am? No problem. Want grilled cheese AND a Greek salad? Done. Diners are there to please.
But just because you can order it, doesn't mean you should. There are some foods that diners have no business trying to sell, and you should never risk ordering. Here are the 12 worst dishes you can order at a diner. Let us know in the comments below if we've left any serious offenders off the list.
PHOTO GALLERY
Worst Diner Orders
Want to read more from HuffPost Taste? Follow us on Twitter, Facebook, Pinterest and Tumblr.