Thanks to popular depictions of drug use in film, many of us have come to associate various controlled substances with their moments on the silver screen. "Half Nelson" gave viewers a glimpse into the world of cocaine, "Almost Famous" let audiences vicariously experience the effects of acid, "Pulp Fiction" presented the horrors of heroin and "Dazed and Confused" paraded the effects of marijuana.
The movies showcase a range of experiences, beginning with euphoria and escape and ending in paranoia and violence. But the experiences are ultimately fictitious -- stemming from the minds of Hollywood's best screenwriters -- and they often glaze over the nuanced differences that actually exist between narcotics.
Well, thanks to a group of designers and researchers at Rehabs.com, that misconception is being addressed. The creative team, led by Kristin Tynski of Fractl, crafted detailed visualizations that express the individual words most commonly used to describe specific drug use. The results, pulled from a linguistic analysis of thousands of written accounts of drug use on the online library Erowid, show the diverse drugs' diverse impacts.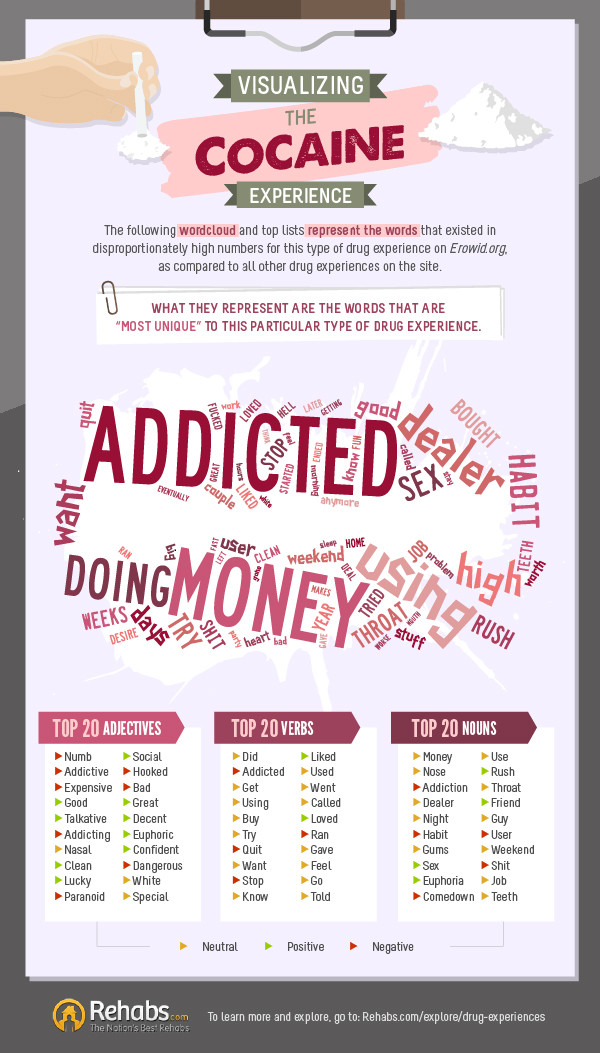 The words on display represent the "key terms" found to be most unique to the respective substances, including cocaine, meth and MDMA. Some findings are predictable: for example, heroin's word cloud includes "vein" and "junkie" while the visualization for cannabis shows terms like "asleep" and "panic." But words like "free" (for meth) or "job" (for cocaine) unlock overlooked aspects of using.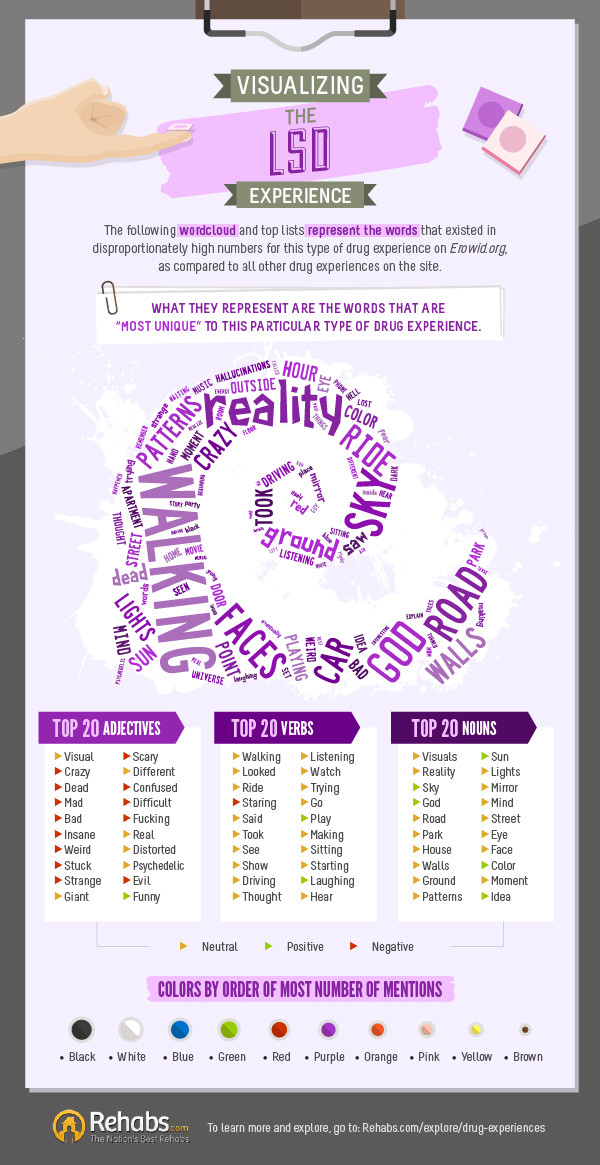 "One of the most interesting outcomes of the research for us were the experiences associated with methamphetamine and heroin," project leader Tynski explained to HuffPost. "We anticipated they would be negative, but the degree to which they stood out as so overwhelmingly negative really left us contemplating the powerful addictive qualities these two drugs in particular must have."
Tynski believes the data is important not only for understanding drug use, but for understanding how to best treat unique addictions.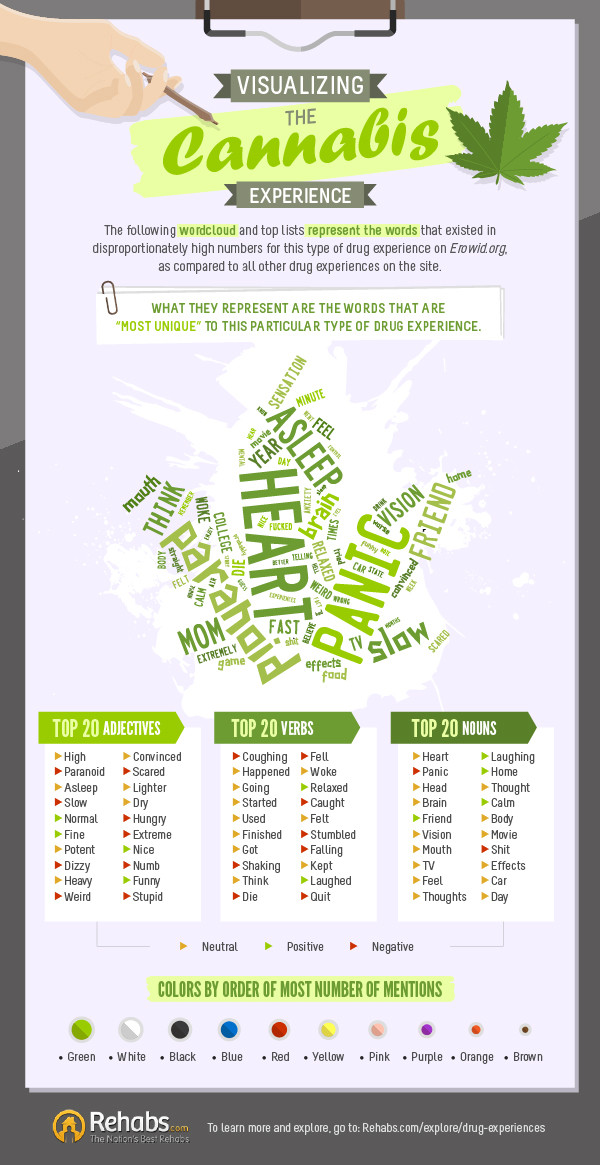 If you're lost in your own word cloud-induced K-hole already, we don't blame you. For those more intrigued by the project's methodology, Tynski had this to say:
"We began by compiling the datasets of unique drug experiences for each of the eight drugs profiled. These datasets came from the written 'trip reports' on Erowid.org. The linguistic analysis was done by comparing each unique drug experience dataset to a 'reference corpus,' which, in this case, was all eight of the individual drug datasets combined. The words in the individual datasets were compared to the reference corpus and words were organized by 'keyness' -- a measure of the uniqueness of words in the tested dataset as compared to the reference corpus. The largest words are the ones with the highest keyness scores. "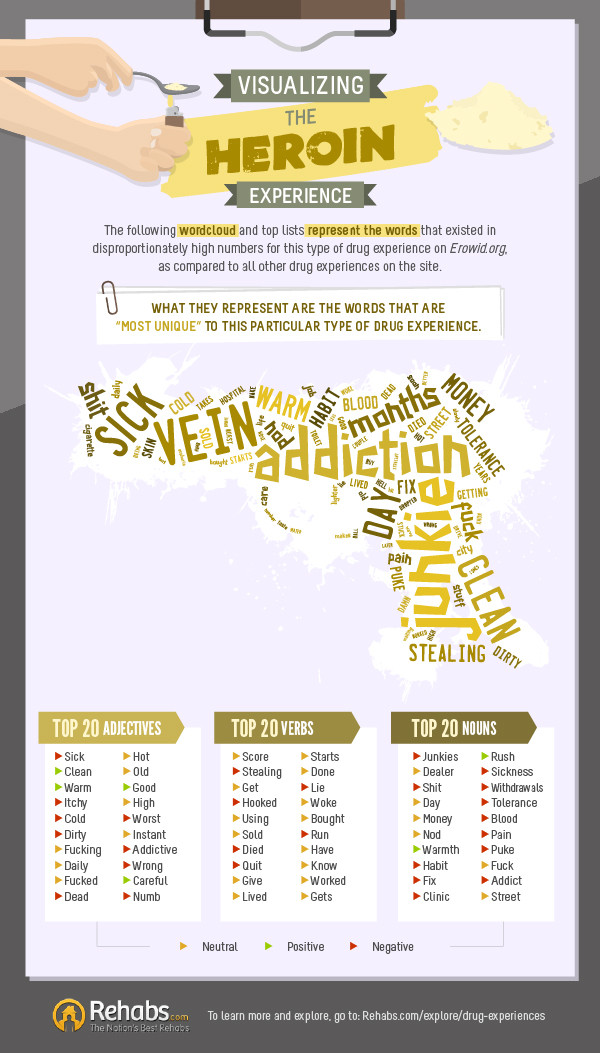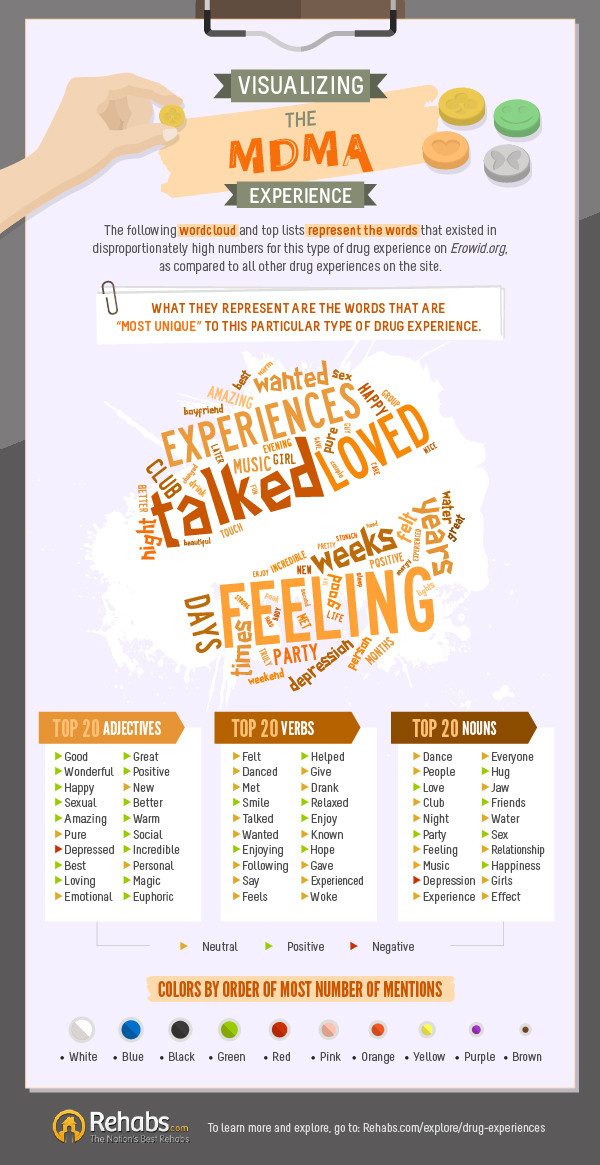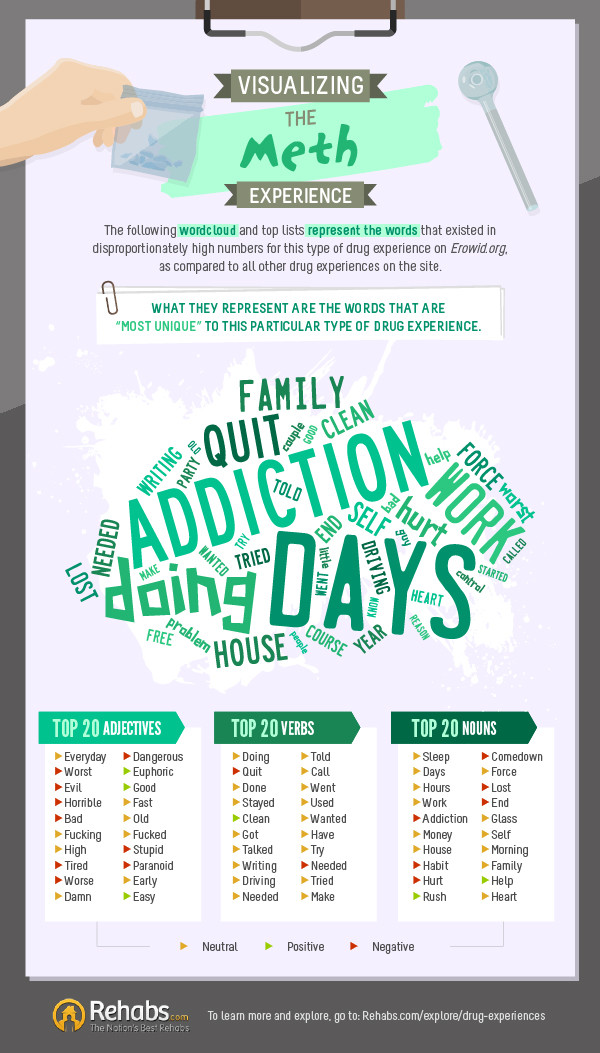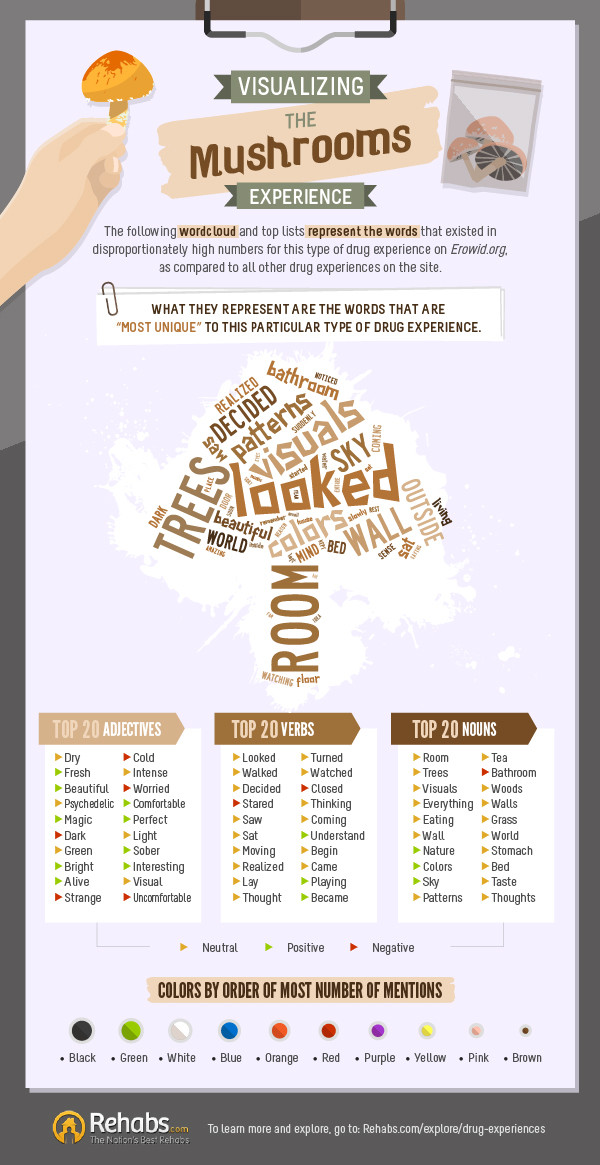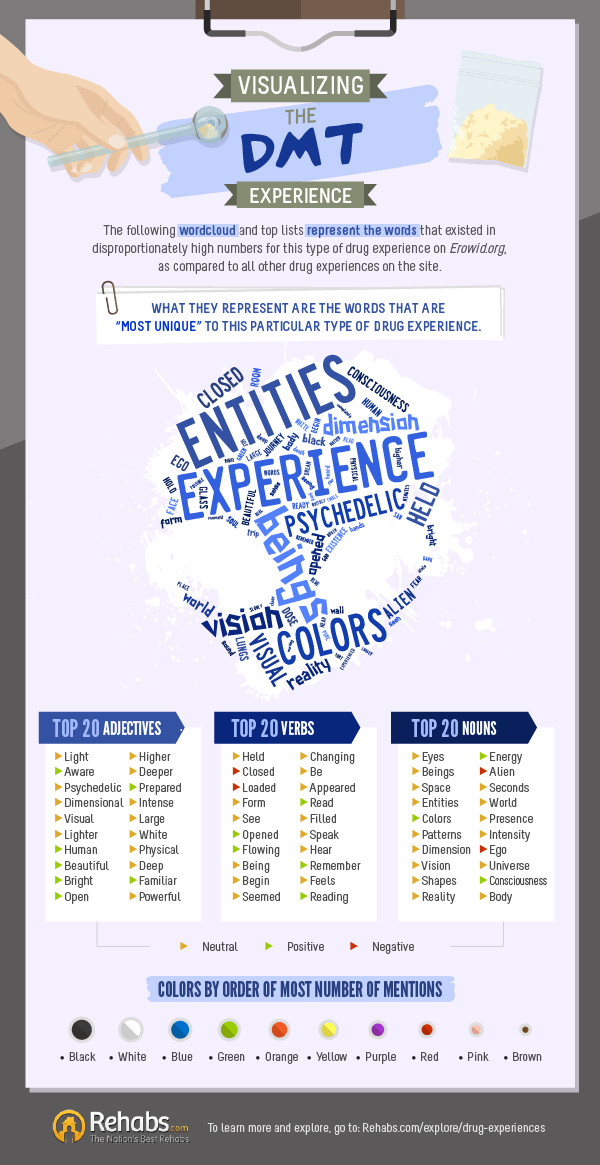 There you have it. Do you agree with their findings?