This Royal Danish Air Force pilot has elevated the art of the selfie. Literally.
Cruising high above the North Sea, the pilot, identified as Thomas Kristensen by ABC News, captured a selfie immediately after launching an AIM-9 Sidewinder missile. The shot also includes the complete wingspan of the F-16, an endless stretch of clouds and the blue sky.
(Story continues below.)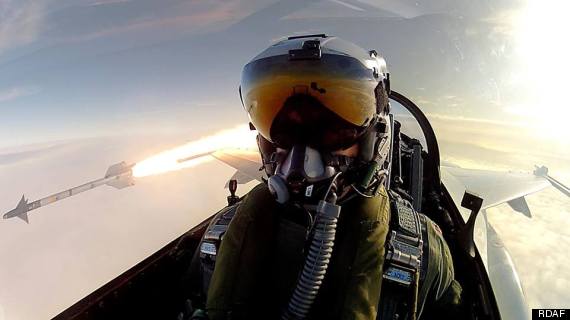 We aren't entirely certain how the pilot managed to capture this unique shot, but there seems to be a GoPro reflected in his helmet visor, which would help explain Kristensen's seemingly impeccable timing. (The selfie is probably a capture from a video of the event.)
Though the selfie was originally posted to Facebook in October 2012, ABC speculates it has gained viral boost on account of Ellen DeGeneres' star-studded "Oscar selfie," which has prompted renewed interest in particularly epic self-portraits.
BEFORE YOU GO
PHOTO GALLERY
Instagram No-Nos