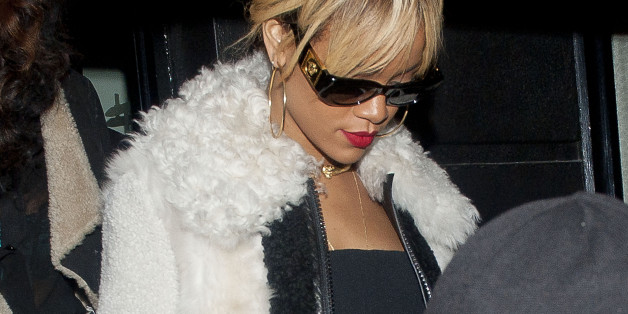 An elite London nightclub is shutting its doors to fur-wearers.
Mahiki, whose A-list clientele includes Kate Middleton, Prince Harry and Rihanna, has partnered with People for the Ethical Treatment of Animals to throw the club's first-ever fur-free event to celebrate its new dress code.
"Anyone who wants to be 'in' needs to know that fur is most definitely 'out'. The hottest trend in fashion is compassion, so we applaud Mahiki for taking a stand against real fur," PETA spokeswoman Mimi Bekhechi told The Telegraph.
The upcoming event was originally intended to be a one-night stunt, but it received such wide support that club organizers decided to make the no-fur dress code a permanent club policy and turn away anyone who dons the luxe clothing, according to The Telegraph.
"I love the idea of being able to show how fabulous being fur-free can be. Mahiki is one of the coolest spots in London, so it was my first choice for hosting a night to promote compassion in fashion," anti-fur campaigner Meg Mathews, who launched the initiative, told The London Evening Standard. "I don't care who you are — if you're wearing fur, you're heartless, and you're not coming in."
The club's entrance will now sport a neon sign featuring the word "fur" with a slash through it, reminding patrons of the swanky hot spot's no-tolerance policy. According to Cosmopolitan U.K., the club's staff will also be trained to tell real fur from faux fur to make sure no one slips through the cracks.
Will Mahiki inspire other venues? PETA feels confident that it's only a matter of time.
"We hope that other clubs follow Mahiki's positive example by going fur-free as well," Bekhechi told Cosmo. "In 2014, everyone knows that wearing the fur of tortured animals is a serious fashion faux pas, so anyone still clinging to those ugly furs better be ready to be left out in the cold."