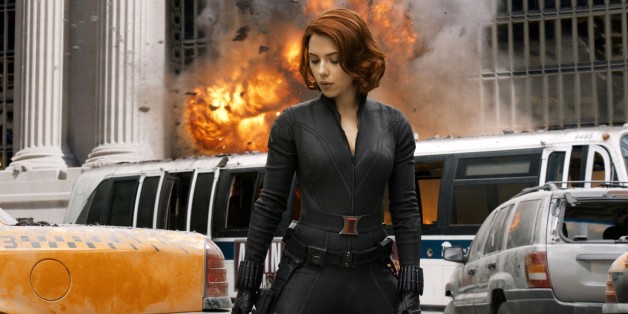 The costume department working on "Avengers: Age of Ultron" may have to put in overtime to adjust Scarlett Johansson's skintight suit in the wake of her newly announced pregnancy. Luckily, the actress won't have to exit the Marvel sequel altogether, E! News reports.
The studio will "fast-track" Johansson's scenes, an insider reportedly revealed. She's scheduled to begin production on the movie on April 5, immediately following a press tour for "Captain America: The Winter Soldier."
HuffPost Entertainment contacted Johansson's reps to confirm the news; this post will be updated if they respond. There's no word on whether her pregnancy may impact the movie's action sequences.
Johansson, who's due in August, has several other movies on the horizon. Two are already complete: this year's "Chef," a Jon Favreau-directed comedy that reunites her Robert Downey Jr., and "Lucy," another action movie that casts her as a drug mule who develops superpowers after swallowing her stash. She's also set to reprise her "Avengers" character in the standalone movie "Black Widow."
"Marvel's Avengers: Age of Ultron" opens on May 1, 2015.
BEFORE YOU GO
PHOTO GALLERY
Scarlett Johansson Through The Years