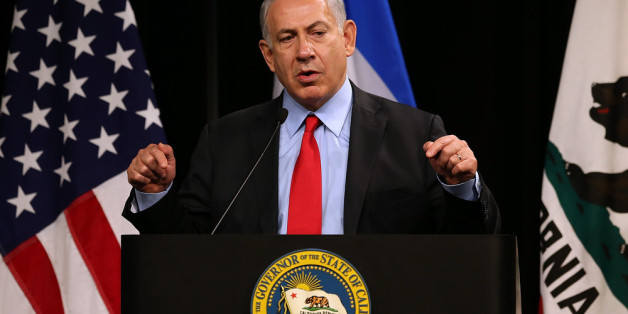 When Israeli Prime Minister Benjamin Netanyahu visited California this week, he signed an international business deal with Gov. Jerry Brown, said that Iran was building "weapons of mass death" and attended the premiere of an Israel tourist film that he appeared in.
But for commuting Los Angeles residents, the most memorable and controversial part about the prime minister's trip to the Southland may not be his official appearances. Instead, it's what he was doing in between those events -- driving with a security motorcade that required multiple rolling road closures -- that will be remembered.
Los Angeles is used to visits from dignitaries, and in fact many would argue that several of President Barack Obama's most recent trips have been relatively-headache free.
But Netanyahu's attendance at a Malibu gala Wednesday night choked off the Pacific Coast Highway, a vital artery for Westside drivers, reports CBS Los Angeles. Traffic was backed up for five miles on the coastal highway, and miles of the 10 freeway and the 405 freeway, which handles hundreds of thousands of cars a day, also came to a standstill to accommodate Netanyahu's motorcade, notes CBS LA.
Commuters were told to expect delays of up to 90 minutes, and for congestion not to clear up on Pacific Coast Highway until about 11 p.m. that night, reports City News Service.
But drivers said they were stuck on the highway for hours. It took Oxnard, Calif. resident Sarajoy Borsari three hours to drive 21 miles from Point Dume to Santa Monica -- a trip that would normally take 33 minutes. Borsari learned about the potential congestion around 4 p.m., when she started her trip, but the alert had said roads would be closed from 6:30 p.m. onward.
"It was annoying," said Borsari to the Huffington Post. "It seemed like it was costly and unnecessary."
In the slideshow below, more LA residents sound off on the traffic caused by Prime Minister Netanyahu's visit.