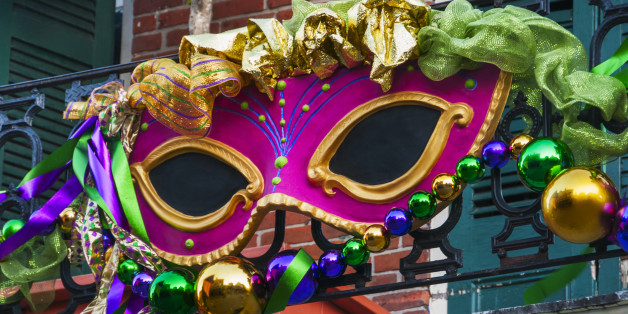 Missing out on beads, beignets, and Bourbon Street? Don't worry, we've got you covered. We've discovered an option for just about everyone with enough time to buy a ticket and book a flight!
St. Patty's Day in Savannah Dublin may seem like the go-to spot for St. Patrick's day festivities, but if you can't make it across the pond, head down to Savannah with the 300,000 other revelers flooding the city. The parties on River Street start on Friday, March 14th, but the best parts of the festival have to be seeing both your beer AND the famous fountains dyed green. Not to mention eating the emerald-colored grits.
The Carolina Cup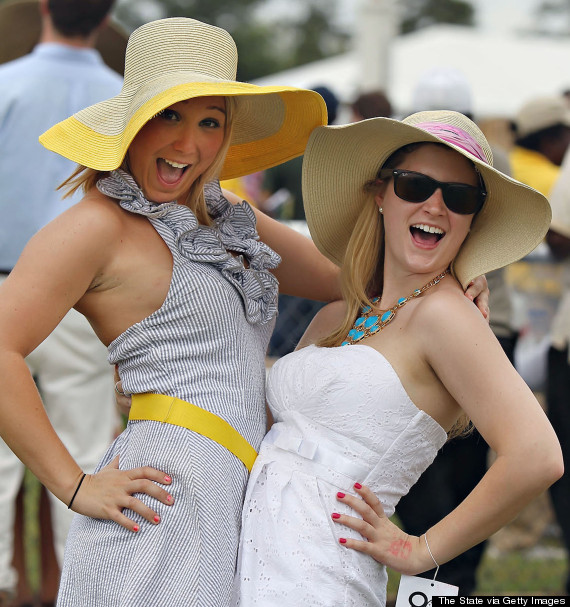 When you're done in Savannah, mosey on up to Camden, South Carolina Saturday, March 29th to participate and party at The Carolina Cup. This "rite of spring" is famous among Southern sororities and fraternities, whose members make up most of the 65,000 people in attendance. Whether or not you're watching the steeplechase, make sure to wear your best Lily dress or seersucker suit so you blend with the locals.
Bay to Breakers San Francisco is famous for its Pride Parade, sourdough bread, and something you may or may not be familiar with-- Bay to Breakers. Set for Sunday, May 18th, SF's biggest party has been around since 1912. While running 7-ish miles might not sound like the most fun in the world-- you might want to take Monday off because these costumed participants party before, during, and after the race.
Electric Forest Festival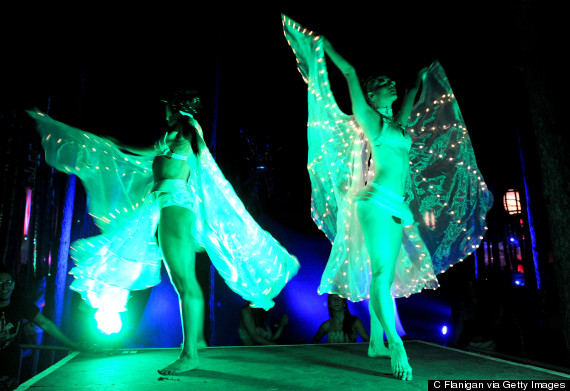 In the mood for EDM, insane lights, and neon dance offs with strangers? Then book a ticket for a hike through this well-lit forest in Rothbury, Michigan, June 26th-29th. With easy pricing packages and a seriously cool lineup, this festival is both insanely fun and insanely friendly to your wallet.
Burning Man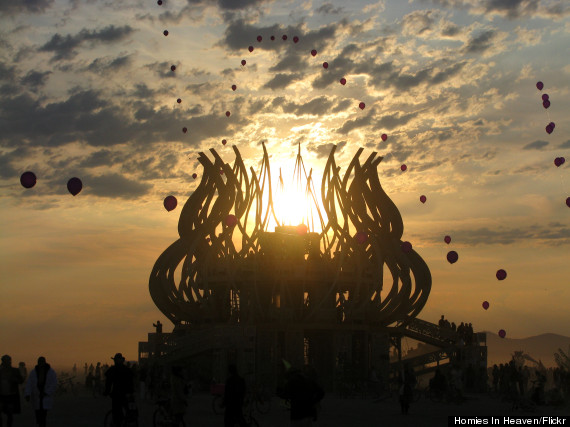 For those looking to bring art and installation to the Black Rock desert, you've probably already picked out your outfit for August 24th start of Burning Man. That is if you were lucky enough to get a ticket. Tickets sold out in just 45 minutes, but you can still fight for one of the 1,000 tickets being sold at the end of July.
Feel like we left something off the list? Share your thoughts below and let us know which parties/festivals you'll be attending this year!
BEFORE YOU GO
PHOTO GALLERY
Burning Man 2013