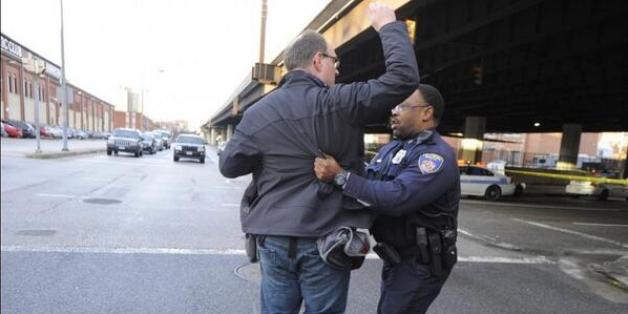 A photographer for the Baltimore Sun was "forcibly" pushed out of the scene of a shooting in February that has prompted further police investigation, the newspaper reported Friday.
Chris Assaf, a photo editor for the newspaper, was reporting near the grounds where Terrence Woodard was shot by police, when two officers began pushing him away from the area.
Images released by the Baltimore Sun staff Friday show Assaf first arguing with one officer, and then later being aggressively forced out onto the street by a second officer.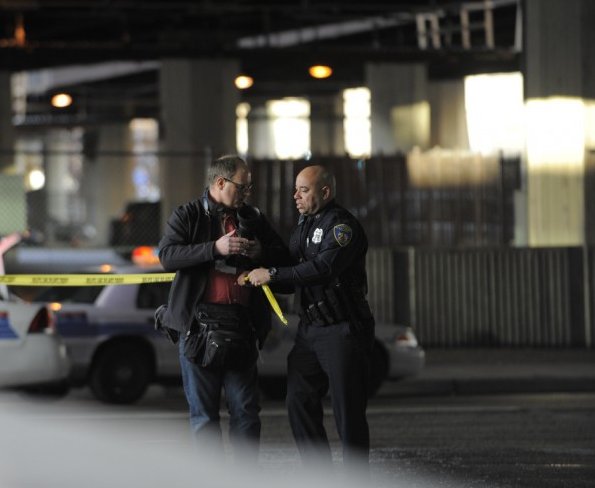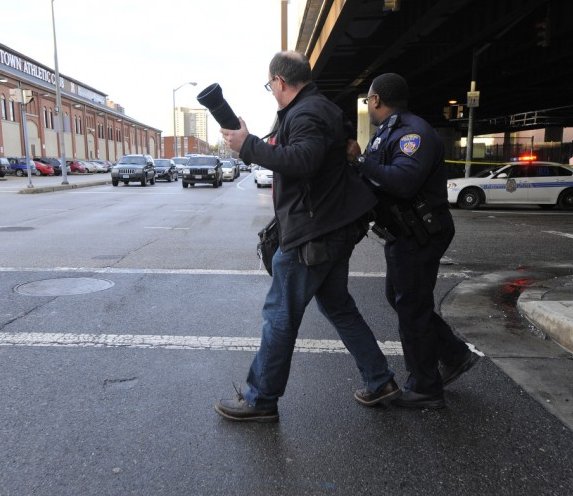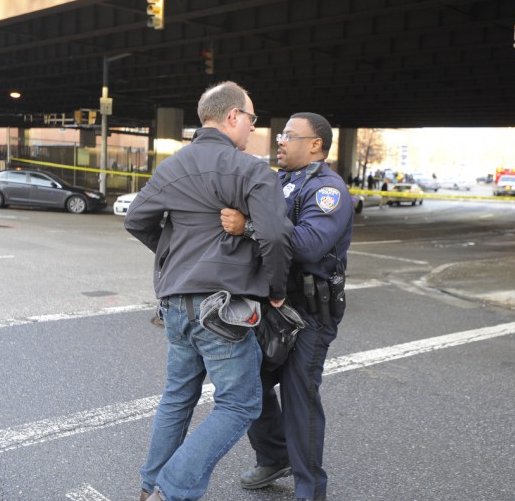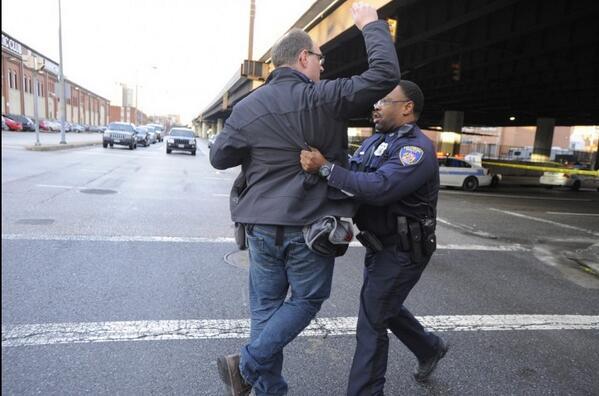 The Baltimore Sun said that Assaf was "forcibly escorted" away from the scene, but that he pushed back using his First Amendment rights. A detailed report of his experience was published by the newspaper:
He had been taking pictures from outside the police lines, but an officer told him he had to move back further. Assaf protested, stating he was within his First Amendment rights to be where he was standing. ... While asking for the officer's name, a second police officer grabbed Assaf and began pushing him across the street. Assaf on numerous occasions requested that the officer release him, saying that his rights were being violated. Baltimore Sun photographer Lloyd Fox witnessed and documented the scene. Baltimore Police said they are investigating the allegations.
This is just the latest in several instances of police aggression and threats against photographers in Baltimore, as Poynter documented in a Friday post.
BPD Lt. Eric Kowalczk said that an "internal investigation" is underway into the Sun's allegation.
(h/t Poynter)