If you thought a car shaped like a giant hot dog was a riot, then get a load of this.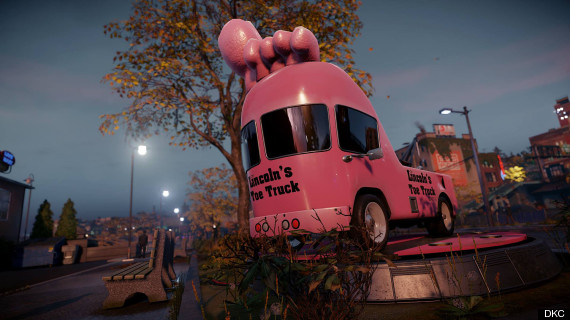 It's called the Toe Truck, and the future favorite car of Rex Ryan has been a staple of Lincoln Towing in Seattle, Wash., for nearly 25 years.
The Toe Truck is the creation of Lincoln Towing's former owner Ed Lincoln, according to a press release obtained by The Huffington Post. It began life as a Volkswagen van until Lincoln hired his welding buddy to re-body the van complete with five huge plastic foam toes sticking from its roof.
Now the Toe Truck is making the jump into the digital world of video games, where it plays a supporting role in "InFAMOUS: Second Son," a Playstation 4 game that will be available March 21.
While the Wienermobile regularly cruises the country's highways, it seems your best bet at catching a view of the Toe Truck is at your nearest video game store or during a trip to Seattle.
BEFORE YOU GO
PHOTO GALLERY
America's Best Food Truck Cities