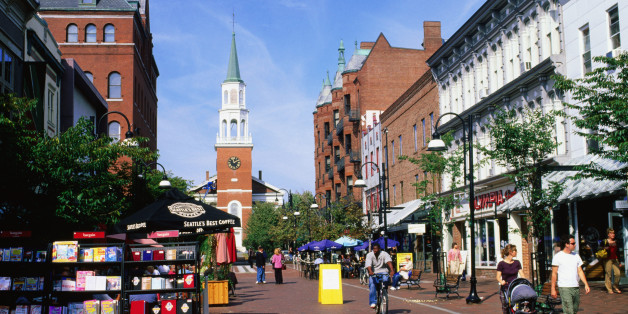 Vermont residents have the rest of the country beat when it comes to healthy eating and exercise, according to a new Gallup-Healthways survey.
The highest percentage of residents in Vermont reported frequent exercise and frequent produce consumption in 2013: 65.3 percent for the former, and 67.8 percent for the latter.
Meanwhile, the national average for regular exercise has decreased from 2012 to 2013 -- going from 52.7 percent to 51.6 percent. The national average for regular produce consumption was 57.7 percent in 2013, which researchers noted has stayed stable since 2008.
The findings are based on phone interviews from 177,072 U.S. adults, conducted between Jan. 2 and Dec. 29, 2013.
Below, find the top 10 states for exercise (determined by the percentage of U.S. adults who reported exercising for at least a half hour for three or more days in the past week):
Researchers also calculated the bottom 10 states for exercise, based on the same criteria:
As for healthy eating, researchers ranked the top 10 states that consumed at least five servings of produce for four or more days in the past week:
They also calculated the bottom 10 states for produce intake, based on the same criteria:
Many of the states with the best exercise and healthy eating rates are also on the recent Gallup-Healthways ranking of the least obese states (though Vermont does not make an appearance on the 10 least obese states), such as Montana, Colorado and New Mexico.
Similarly, many states appearing on the ranking of the most obese states appeared on the rankings for states with the least healthy eating and least exercise, including West Virginia, Ohio and Delaware.