Khloe Kardashian is not going to let $250,000 worth of missing jewels stand in her way of fun. The youngest Kardashian sister took half-sister Kendall and older sister Kourtney's boyfriend, Scott Disick, to a Rick Ross concert Friday, March 7.
The rapper performed a live concert in the courtyard of the Hollywood & Highland Center in Los Angeles.
Khloe enjoyed the warm L.A. weather and rocked a pair of Daisy Dukes and thigh-high boots at the event. She posted a photo to her Instagram account with Ross, writing: "Represent MMG Mastermind!!! @richforever #RevoltTV #Boss #Rozay."
Kendall did the same, writing: "hustlin' @richforever @letthelordbewithyou."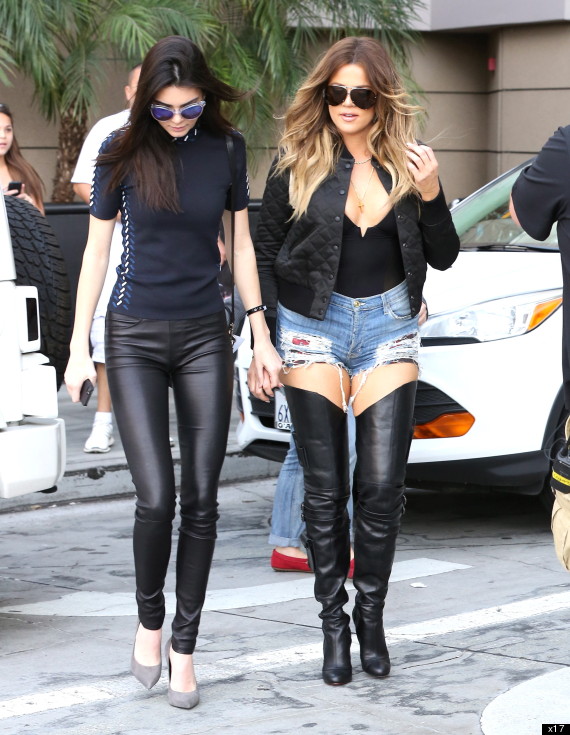 For more celebrity photos, head over to x17online.com.
BEFORE YOU GO
PHOTO GALLERY
Celebrities in Short Shorts